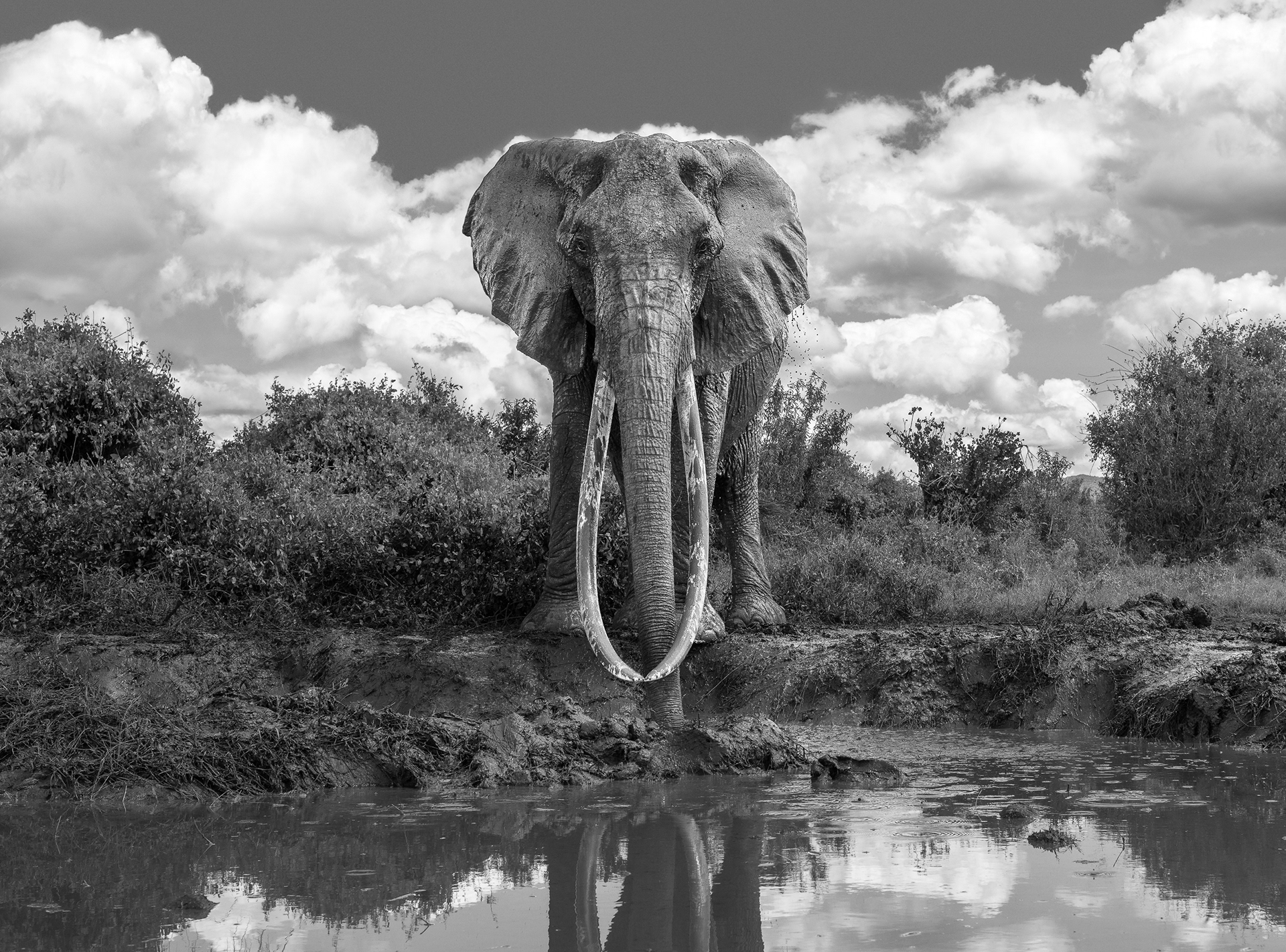 I can never do anything to prepare myself for coming face to face with a Big Tusker elephant. Each time, it is as if it were the first. I am left in total shock and am instantly teleported to times long ago where sights like this were more common. Never have I encountered any animal or human that commands instant silence and such an amount of respect from all around. Yet, today there are fewer than 25 across the entire African continent. Once prized by hunters as trophies, today prized by poachers for overseas markets. They are on the brink of existence. 
The first time I met Dida was in 2017, and I remember Richard (Founder & CEO, Tsavo Trust) telling me every time he sees her, he believes it will be his last. At the beginning of 2021, she ventured away from her herd, which matriarchs do when they feel their time has come. Another giant cow tusker named Mudanda did precisely this before she died in 2017, and so the Tsavo Trust were worried that Dida's days were almost over. Following some favourable rains, she is remarkably still with us and reunited with her herd looking in better condition. This granted me the opportunity to photograph her again four years later, something I could never have imagined. Dida is one of the oldest matriarchs in Africa, at close to 60 years old. She has guided her herd for decades across a landscape the size of Switzerland. I cannot begin to imagine the knowledge she holds or the stories she could tell of periods of extreme poaching and immense droughts.
In April, I partnered with the Tsavo Trust and spent a week with a monitoring team following her every move. Tsavo can be a tricky location to photograph, with much of the landscape covered in thick bush. Waterholes can sometimes offer opportunities if you can get into position before the elephants arrive to drink. Without the Tsavo Trust's knowledge, this portrait would not exist.
To me, Dida represents hope and the resilience of nature when given a chance to thrive. It is remarkable that creatures not so different from mammoths still exist in 2021 despite our best efforts over generations. My sincere appreciation and thanks go to the Tsavo Trust for their years of dedication to keeping these last Big Tuskers alive in the wild. Today, they monitor over 30 "up and coming" emerging tuskers that will become the Big Tuskers of tomorrow. With continued efforts, we may witness a time where there are more tuskers in Africa than there are today.
Small -18"x24.29"             Edition of 8. (Archival Pigment Print)
Medium - 28"x37.78"        Edition of 8. (Archival Pigment Print)
Classic - 38"x51.28"          Edition of 6. (Silver Gelatin Print)
Large  - 48"x64.77"           Edition of 6. (Silver Gelatin Print)
Platinum Palladium print available in a custom size up to 40"x60" as an edition of 1.