October 2021 - At the beginning of the month, I received some of the most exciting news of my life. I am a
Hasselblad Masters Finalist
and I'm still in total shock and disbelief.
The
Hasselblad Masters is one of the most prestigious photographic awards in the world
and it is not over yet! A
public vote is open until 31st October.
Please visit the link below to vote!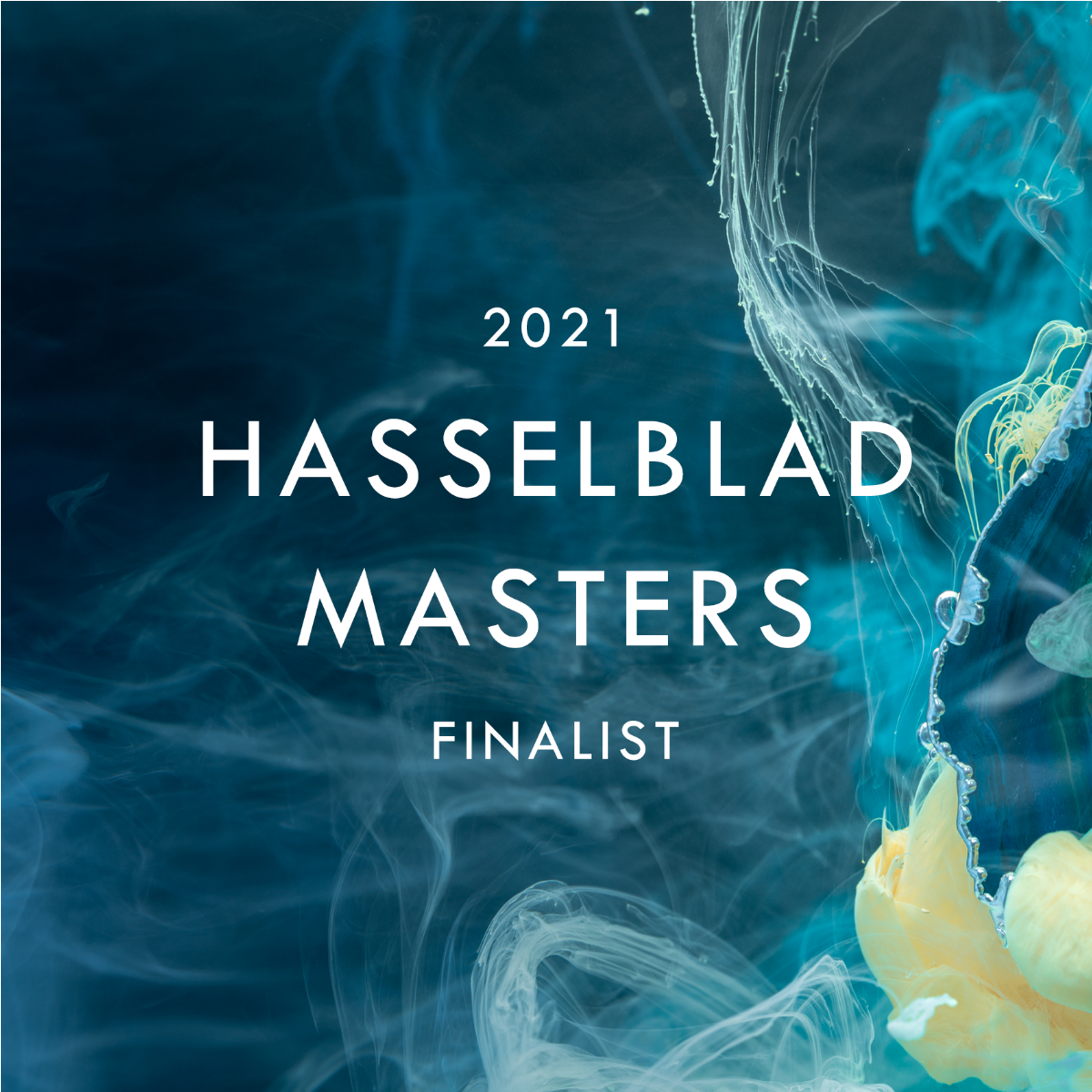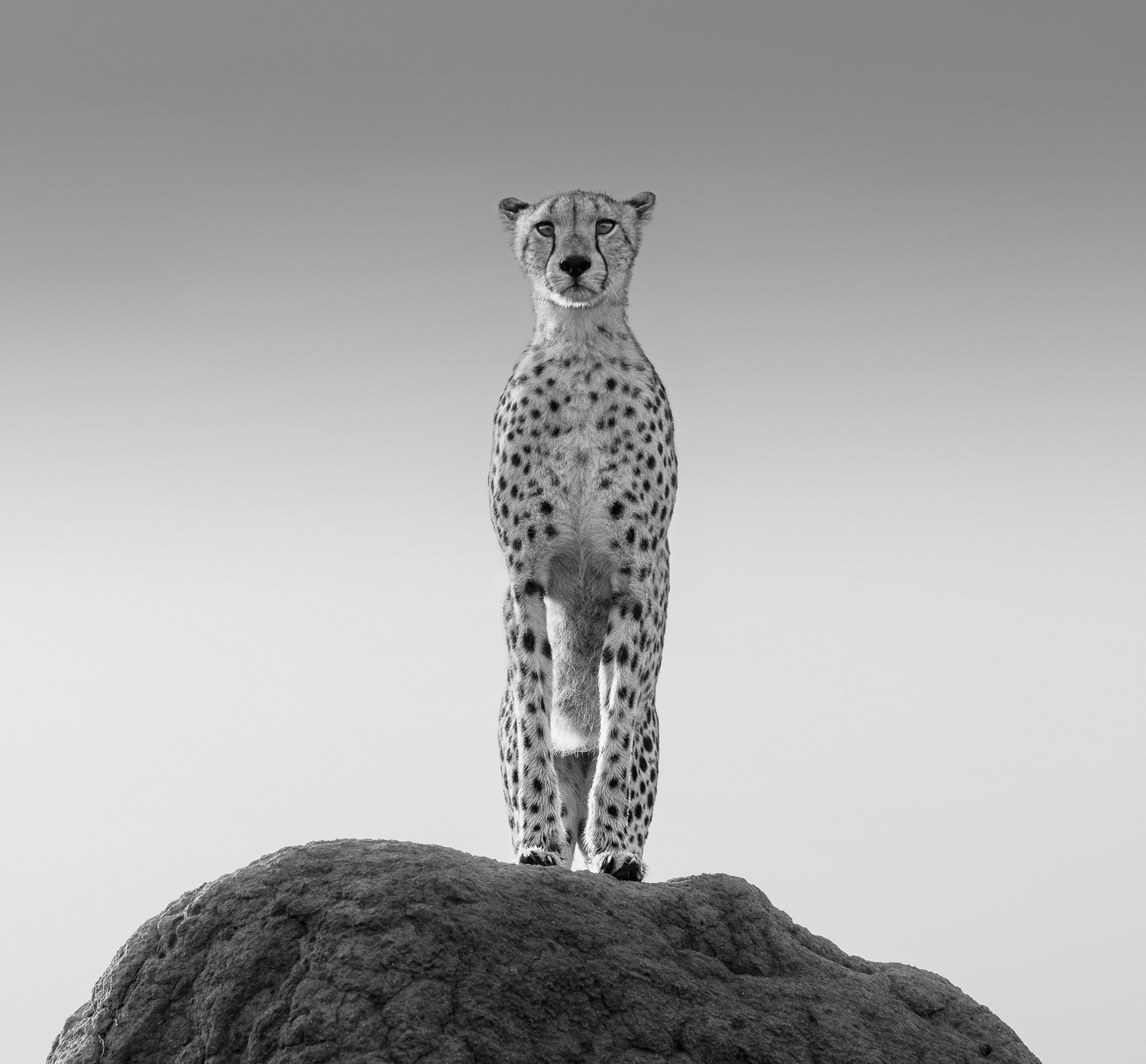 October 2021 - A portfolio of my work is featured in the Vol 6 edition of the
Wilder Magazine
. It is an honour to have such great coverage across 16 full pages in this fantastic magazine and have my work showcased alongside the master photographer, Nick Brandt.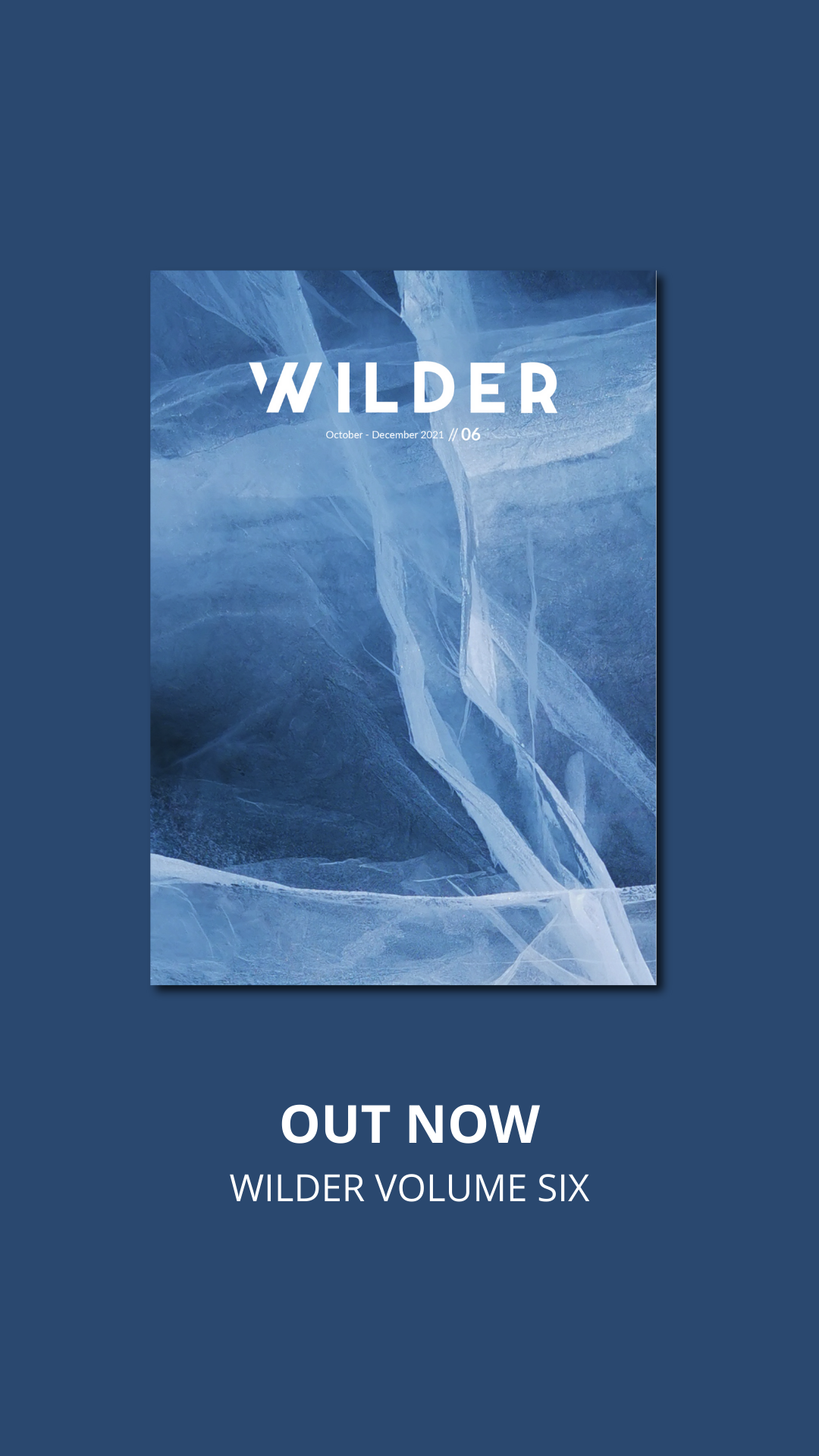 September 2021 - I am incredibly proud to announce that I have
won Gold in two categories
of the
One Eyeland World's Top 10 Black & White Photographers 2021
competition. Including
winning Gold, Silver and Bronze in the wildlife category.
I am beyond shocked to be
rated the number 1 Black & White Photographer in the United Kingdom and ranked number 4 globally for 2021.
This recognition means a great deal to me, especially as I only picked up my first camera about 5 years ago. I am continuously pushing myself to become a better photographer and can't wait to see what the future holds.
The Orphans of Reteti - Gold in Wildlife & in Photojournalism. Colossal Craig - joint Silver in Wildlife. The Huntress of Namiri - joint Silver in Wildlife. Drought - Bronze in Wildlife. Colossal Craig - Bronze in Nature.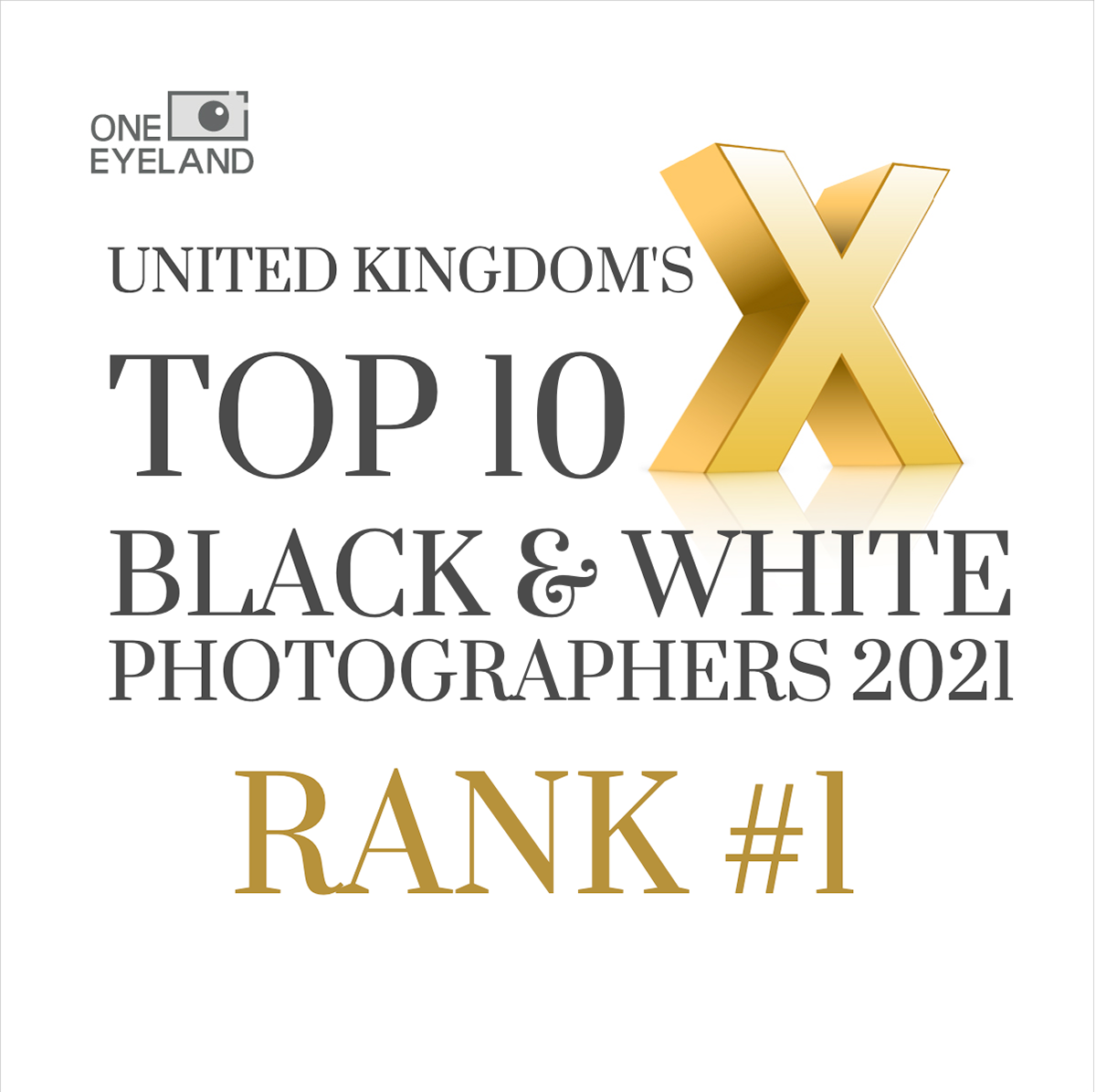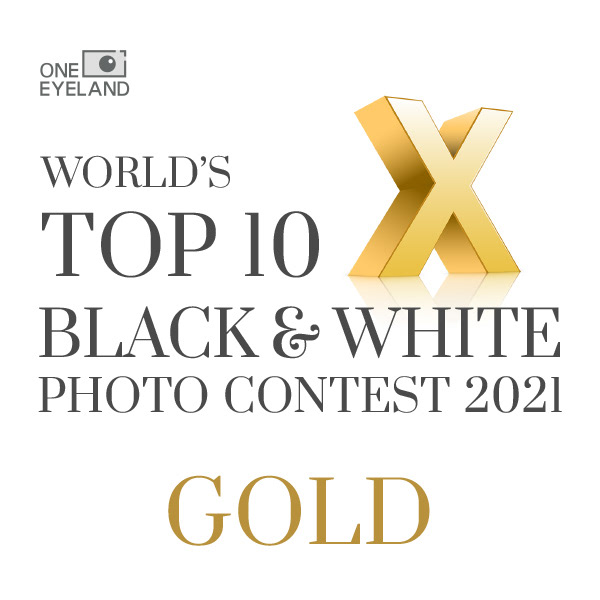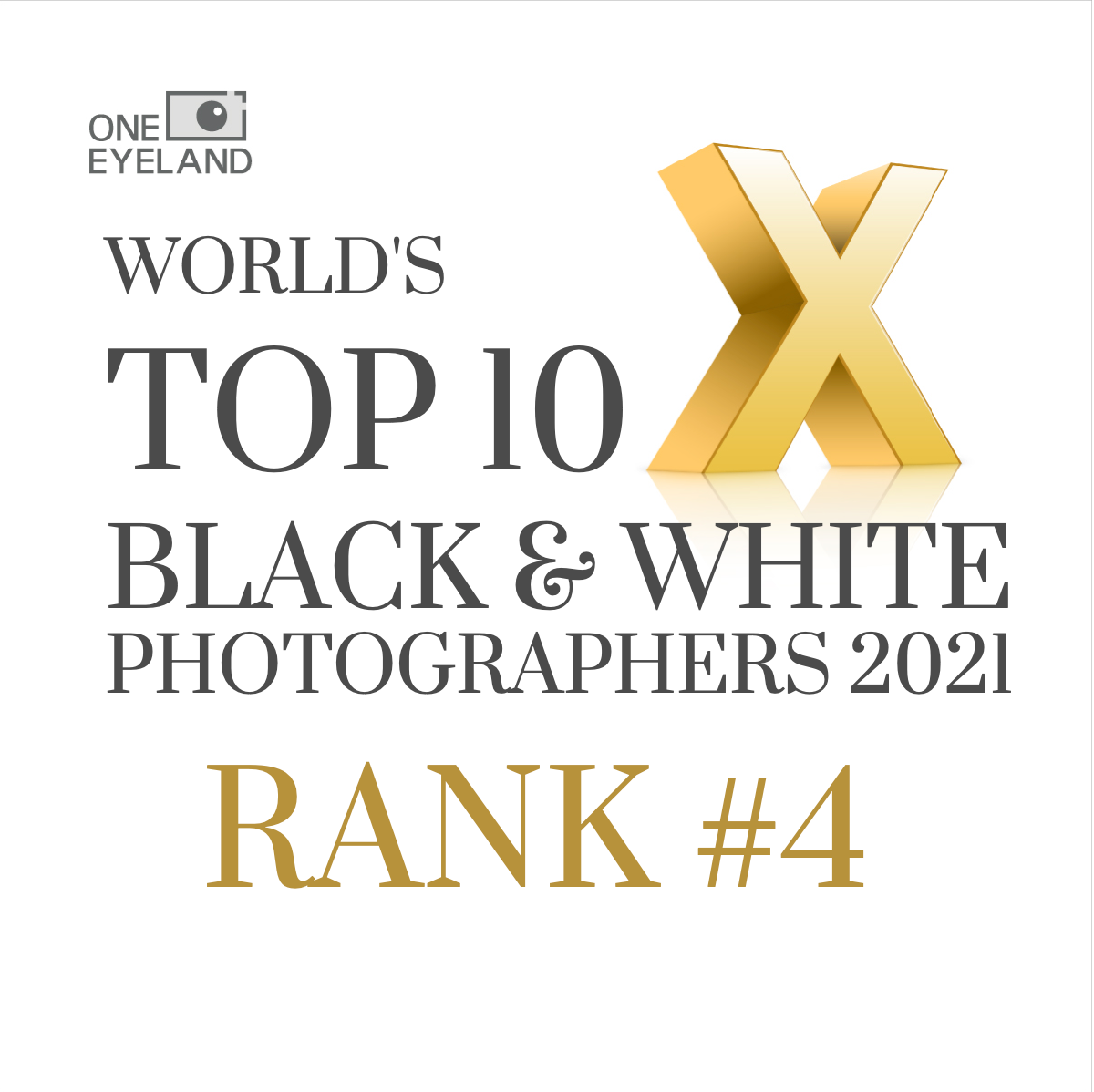 August 2021 - It was an honour have have been asked to do an in depth
exclusive interview with Widewalls
. Widewalls is an
online marketplace and magazine focused on connecting art lovers with art dealers
. It is a privilege to receive this exposure.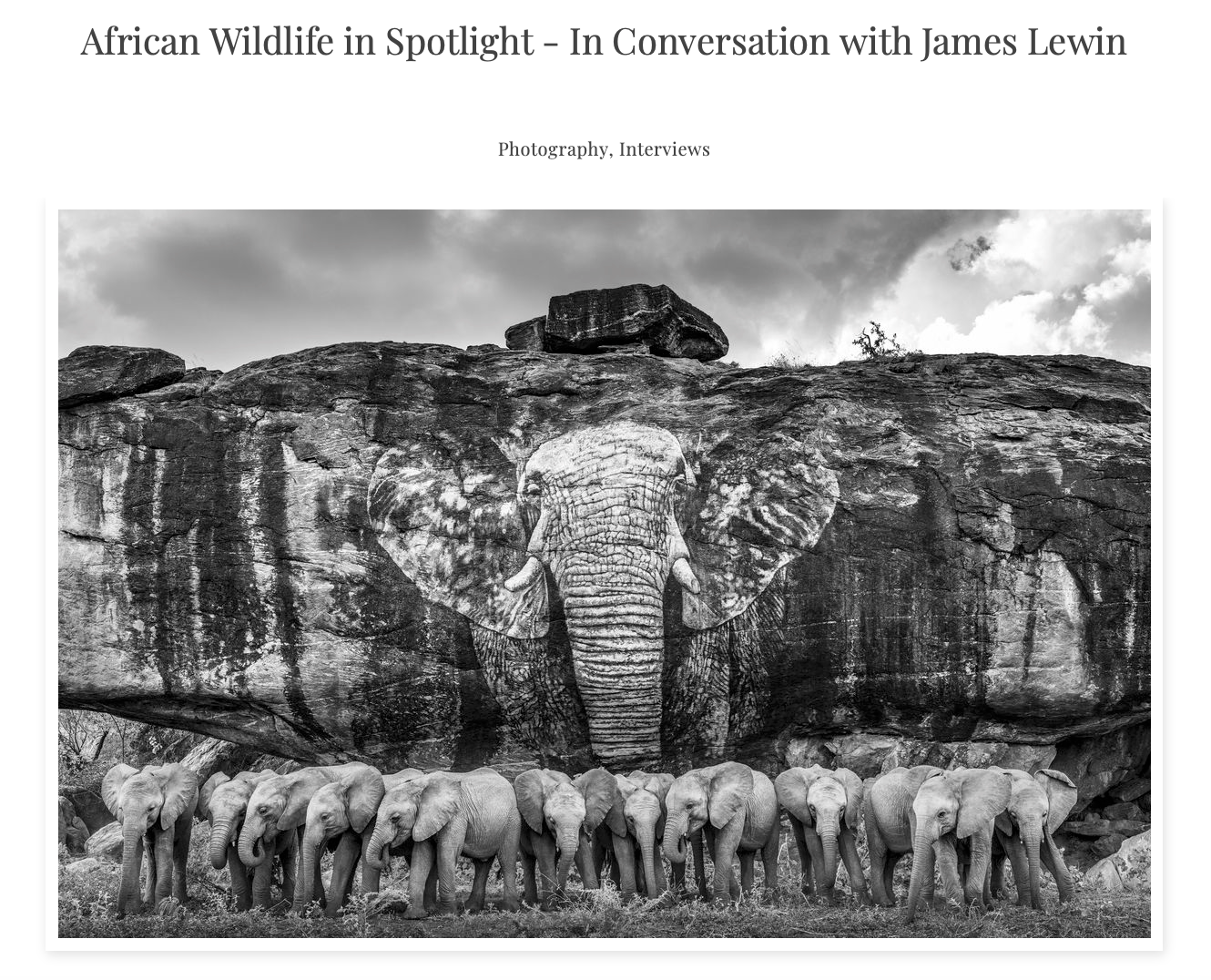 July 2021 - It is an honour to be apart of the second edition of
"Prints for Wildlife"
.
Last year
, we raised
$660,000
and we are aiming to beat it this year with a
target of $1,000,000!
In the
first 24 hours we have achieved $100,000
. 
This photograph of Lugard is available to purchase for $100 as an edition of 100 along with more than 170 other world renowned and emerging wildlife photographers.
100% of sales
(after printing and packaging) is
donated to African Parks Network
.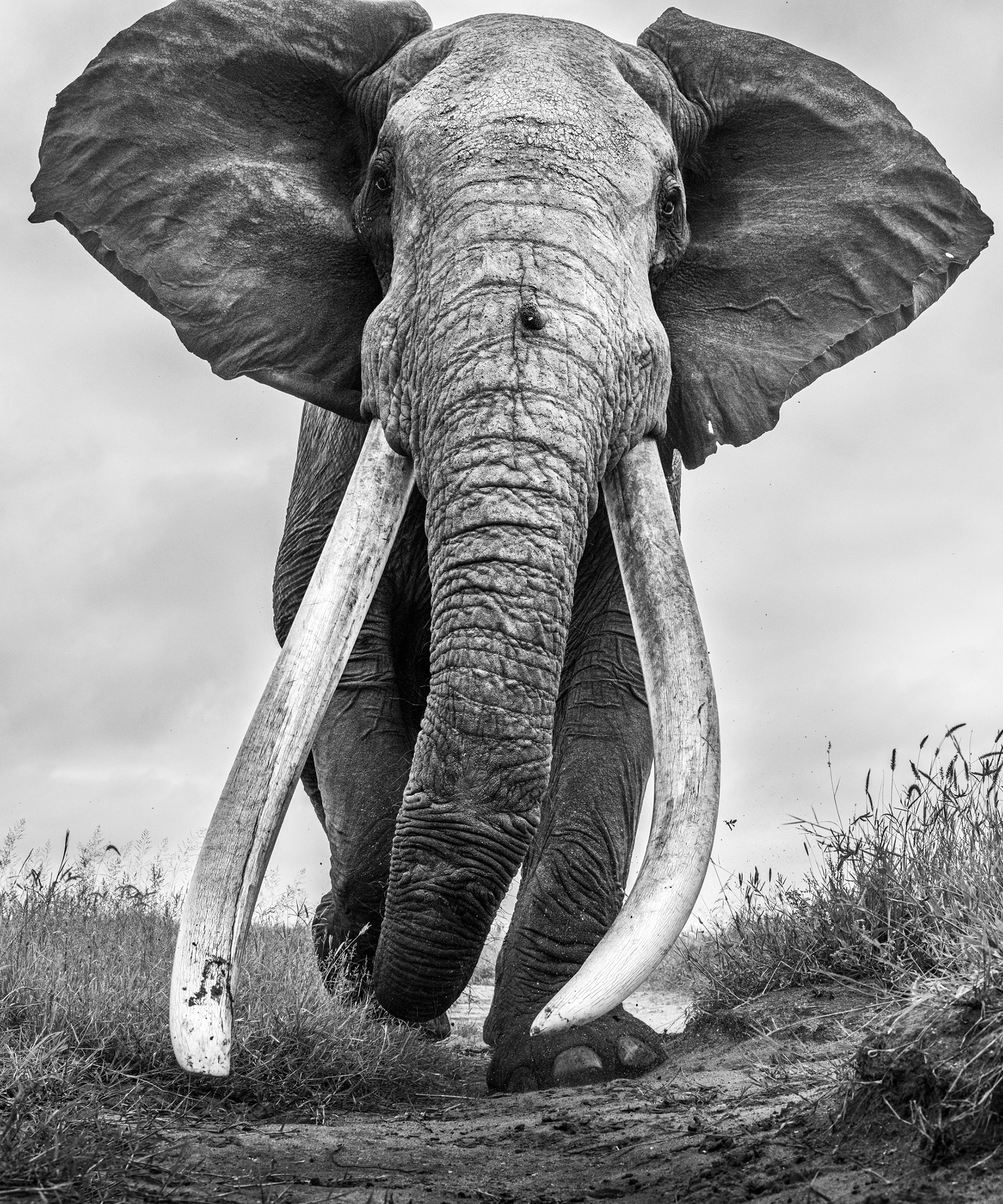 June 2021 - It was a pleasure to photograph some of the new clothing line for
For Rangers Adventures
. For Rangers Adventures is a travel agency in
partnership with For Rangers
. They
donate 40% of their profits
to support the areas you visit while on safari and to support the rangers that fight to protect Africa's wildlife. There has never been a better company to go on safari with where your travel makes a
genuine difference
to
wildlife and livelihoods
in Africa.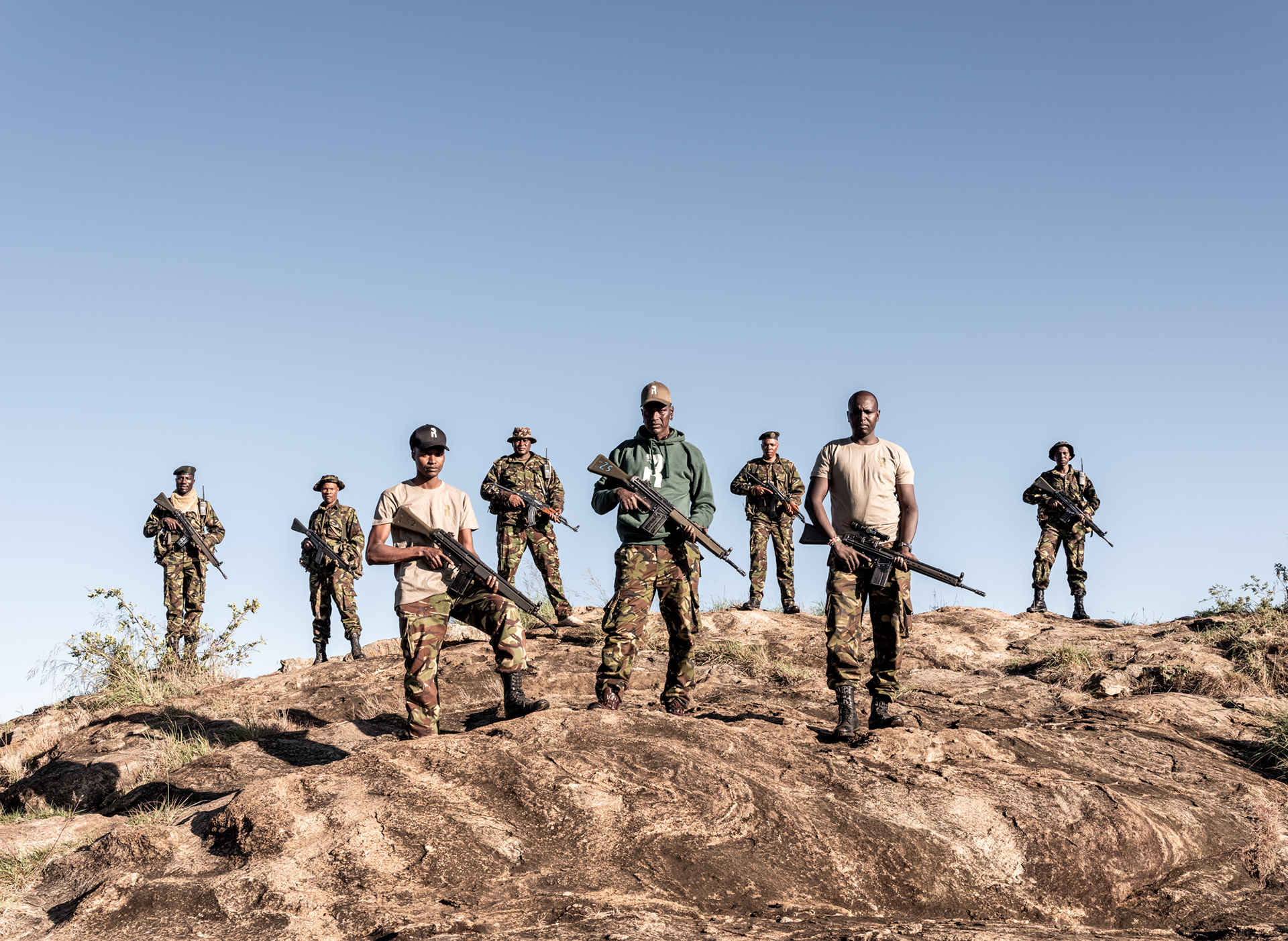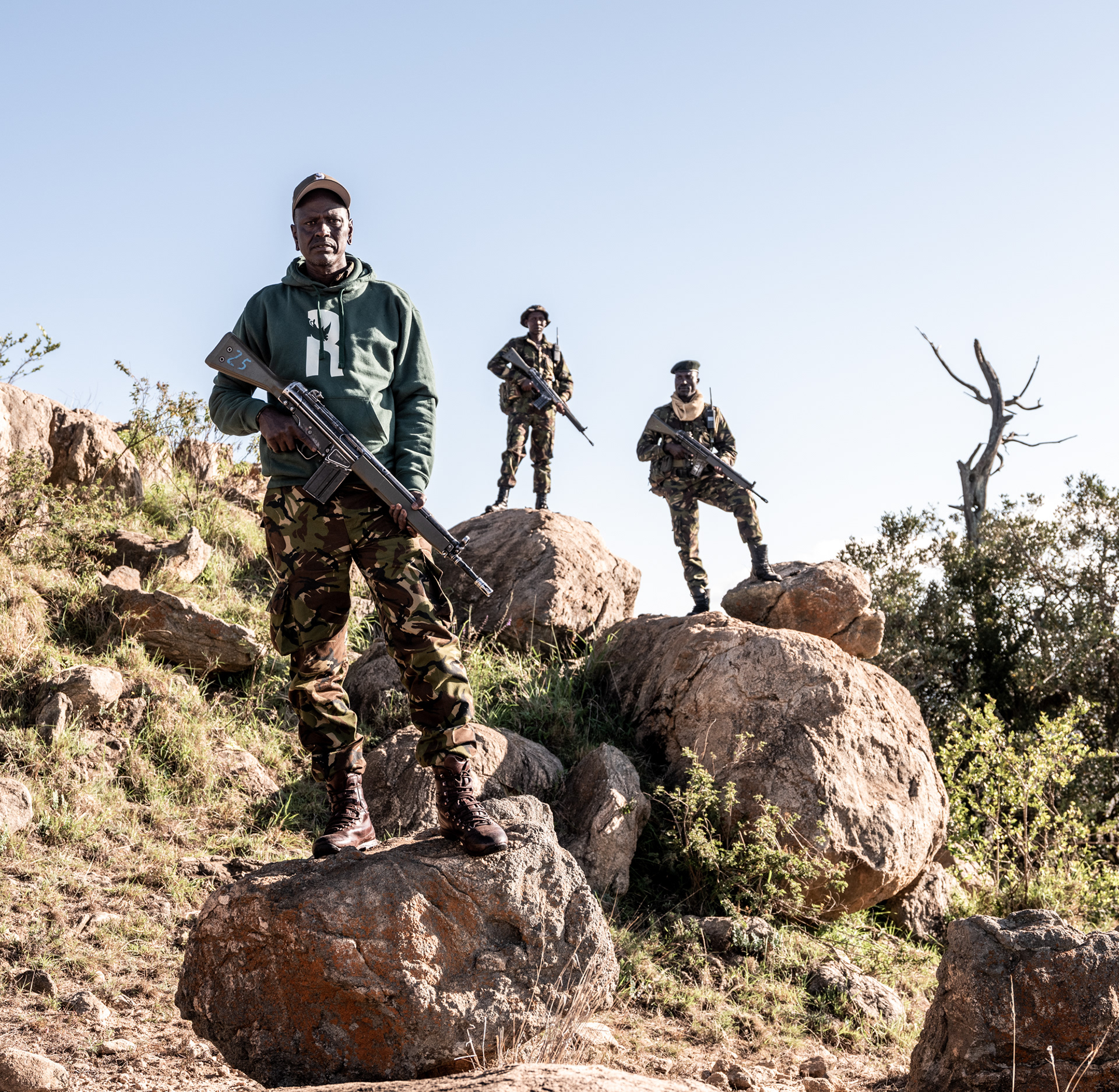 May 2021 - It was an honour to partner with
Asilia Africa & The Serengeti Cheetah Project
at Namiri Plains in May. Today, Africa is home to only
7,100 individuals
. They have
disappeared from over 90% of their historical ranges
as competition for land continues to rise. Cheetahs are perhaps the least adaptive to shrinking habitats of the big cats because larger predators put them and their cubs at significant risk. The Serengeti Cheetah Project found that in the past, cheetahs positioned themselves in further off regions in ecosystems, away from concentrated game where lion and hyena dominate. They also found that
only 5% of cheetah cubs survive their first two years
, and this figure is decreasing because they are forced into areas with greater competition due to human encroachment on habitat. Their dedicated research can lead to a
fine-tuned conservation strategy
to better protect cheetahs across Africa as we advance into a more uncertain future. 
I will be releasing new photographs with
20% of the proceeds
going to support the amazing work The Serengeti Cheetah Project are doing to secure a future for cheetah.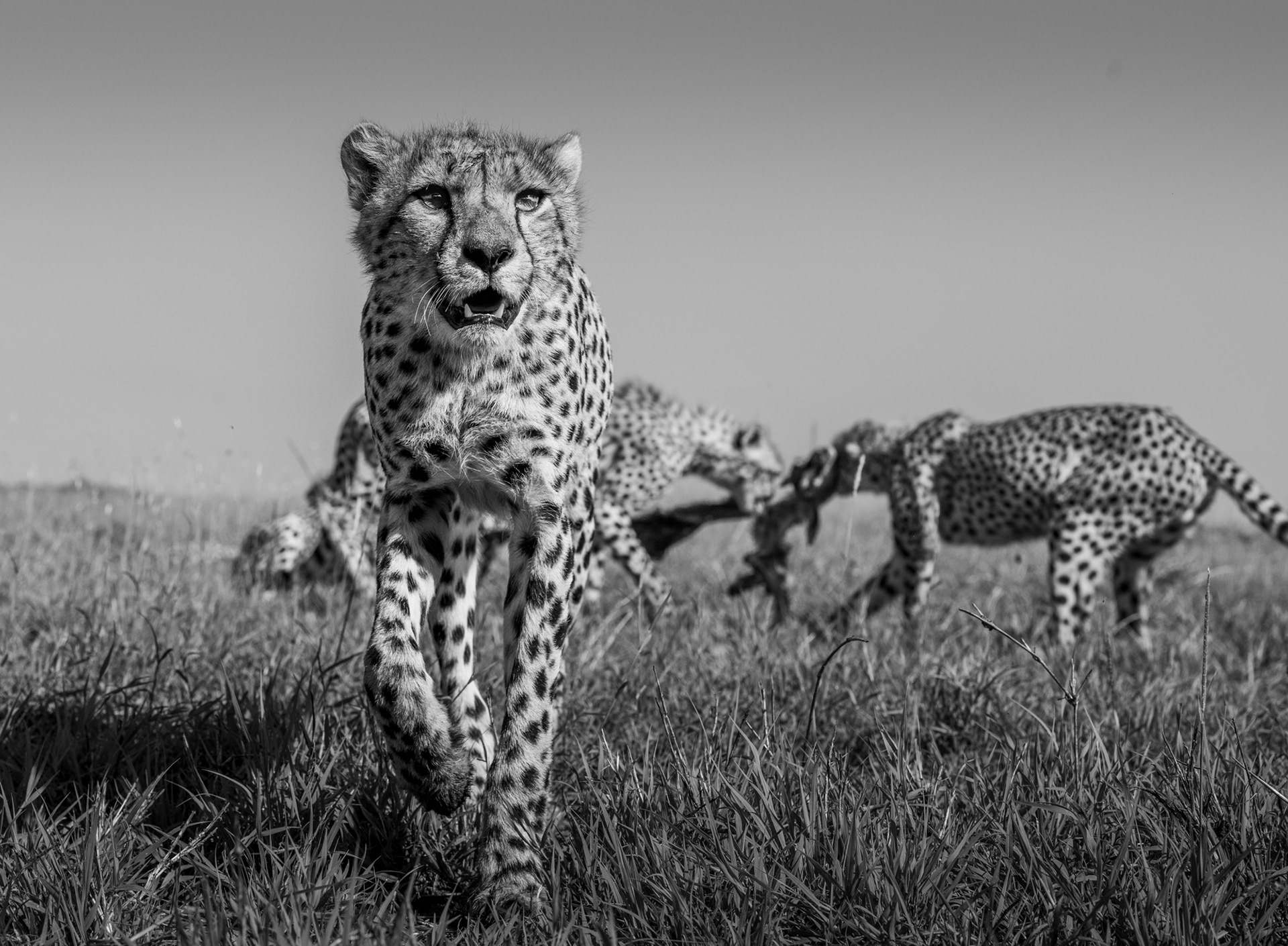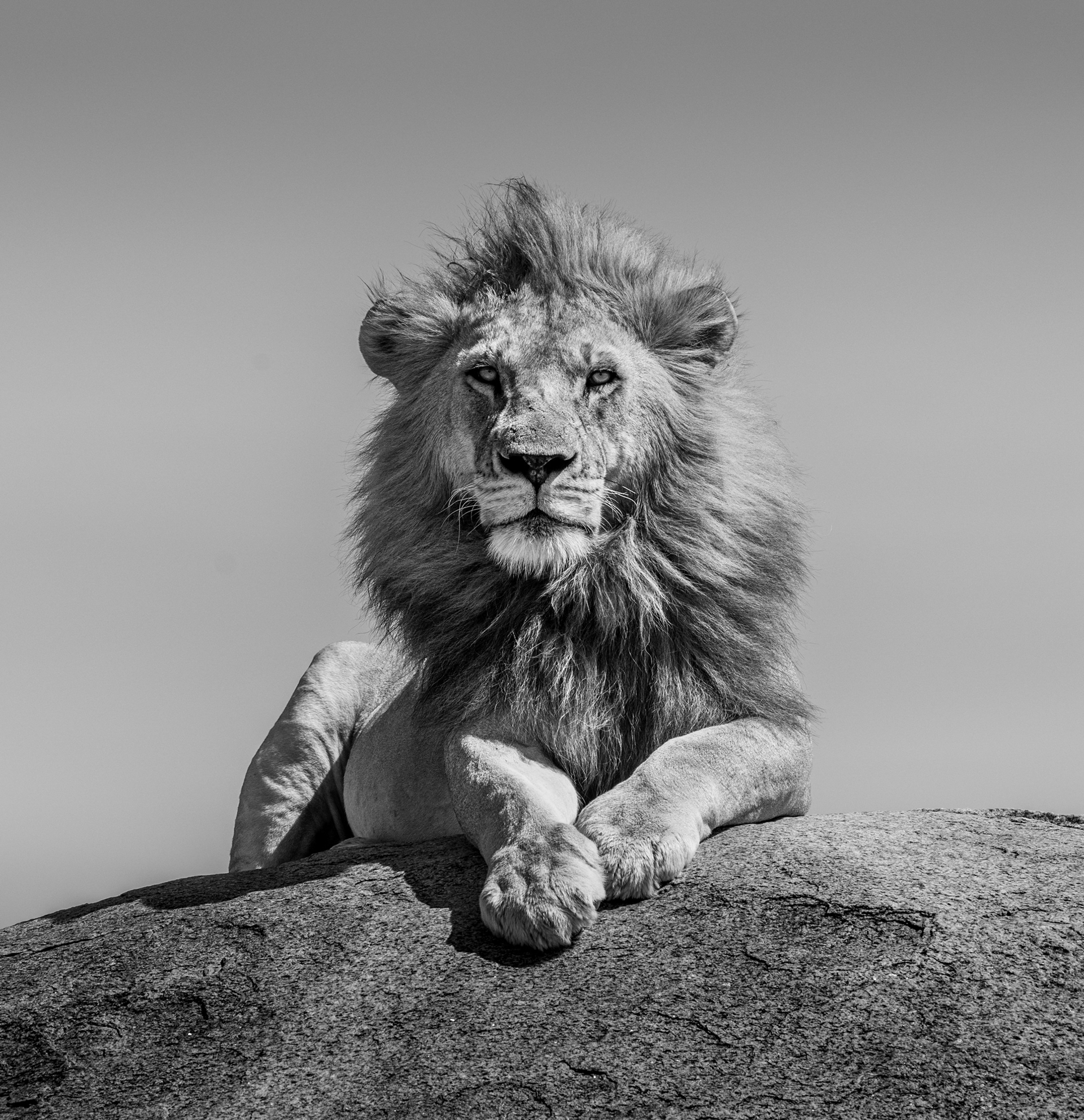 April 2021 - It was an honour to partner with
Tsavo Trust
again in April. We spent a week following
Dida
, the
largest
and one of the
oldest
female elephants in all of Africa. I first saw her 2017 and Richard (Founder & CEO, Tsavo Trust) mentioned that he thought she would not live for much longer. After being blessed with good raining seasons, it was a dream come true to meet her again. A portrait will be released this year with
20% of the proceeds
in support of the Tsavo Trust.
Without the dedicated efforts from the Tsavo Trust, Dida as well as the other tuskers living in Tsavo are likely to not still be with us today.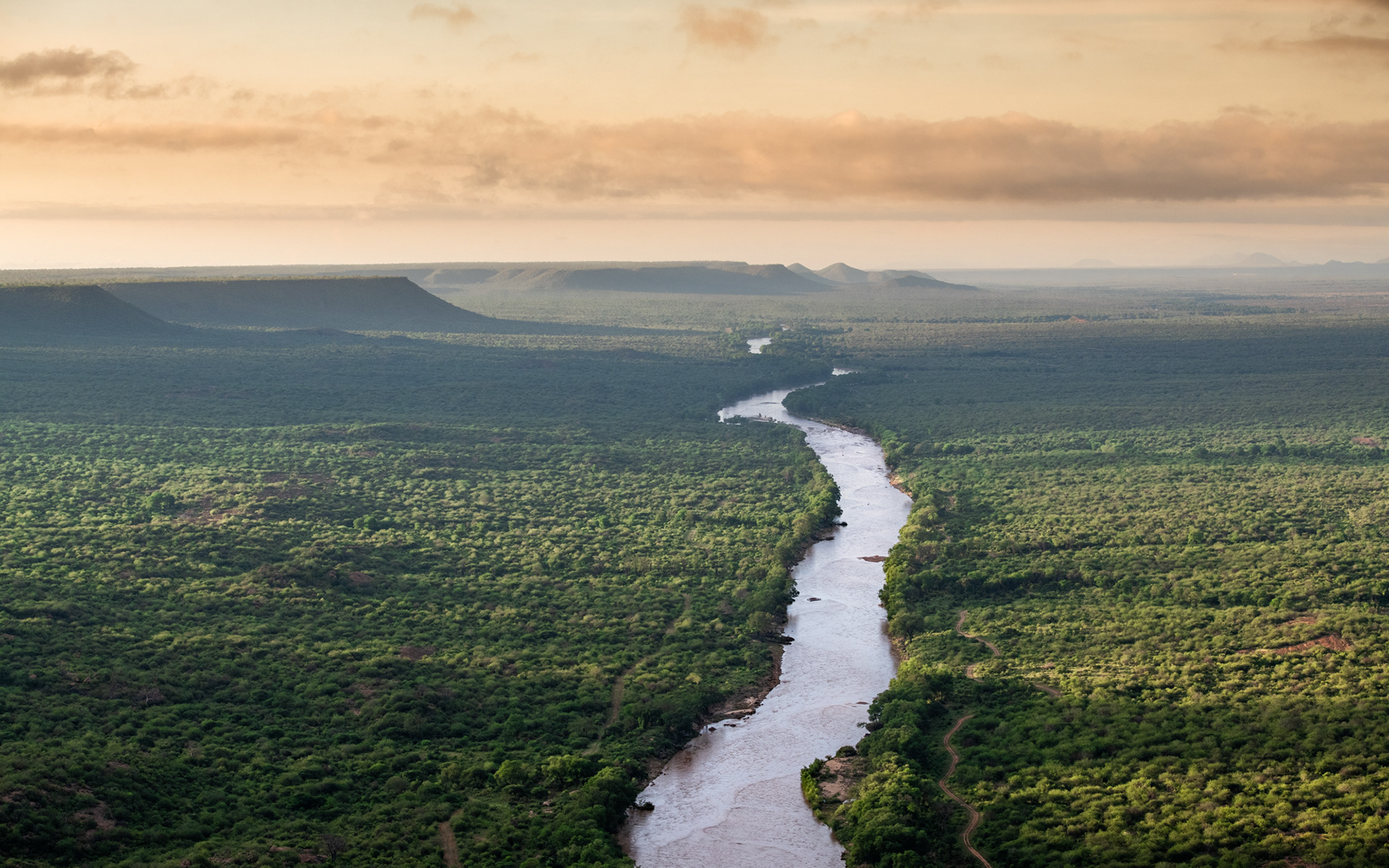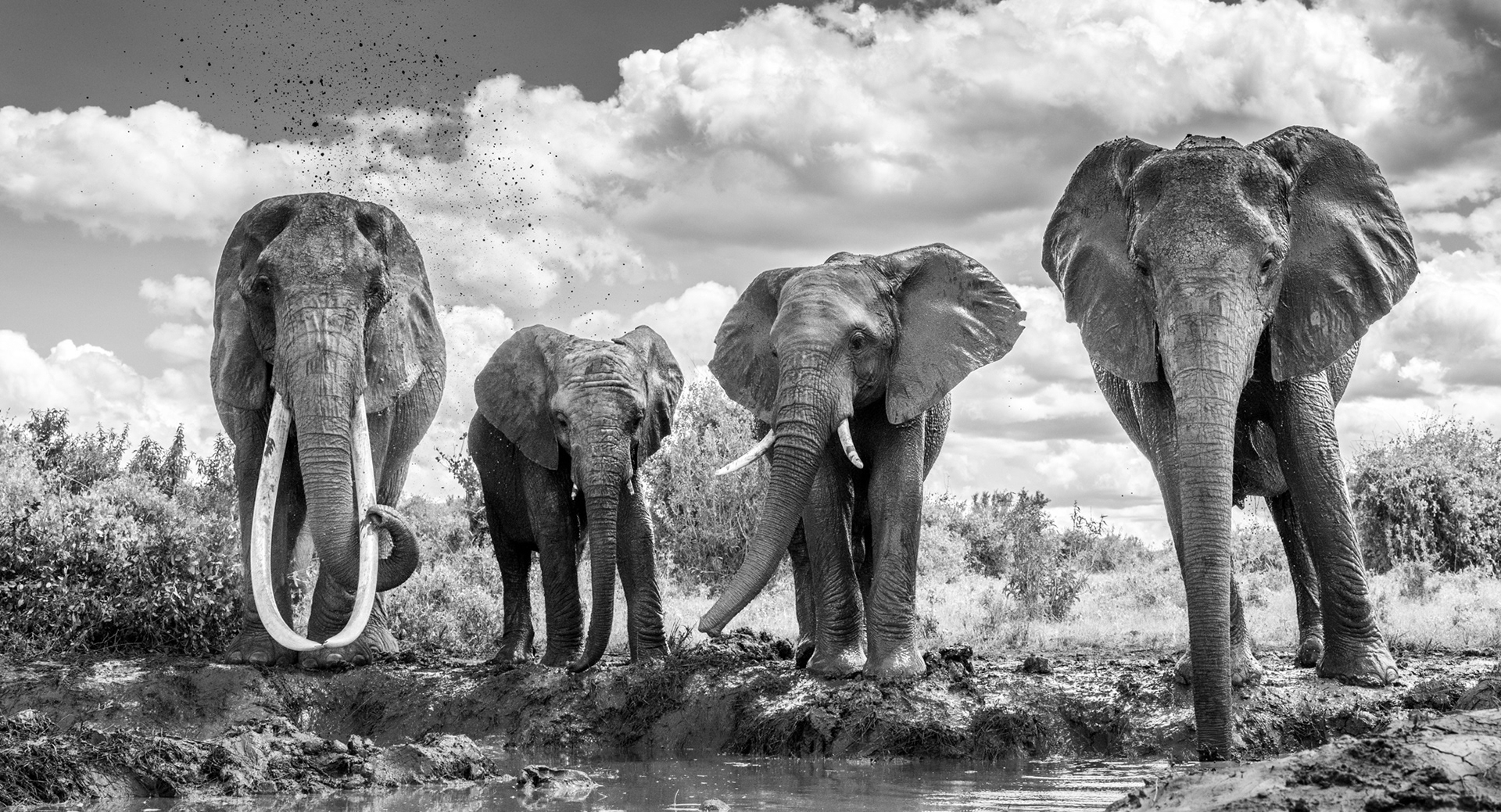 February 2021 - It was a pleasure to contribute my photography and stories of photographing Big Tuskers in Tsavo for an article written by Joe Wahome for
The African Insider
.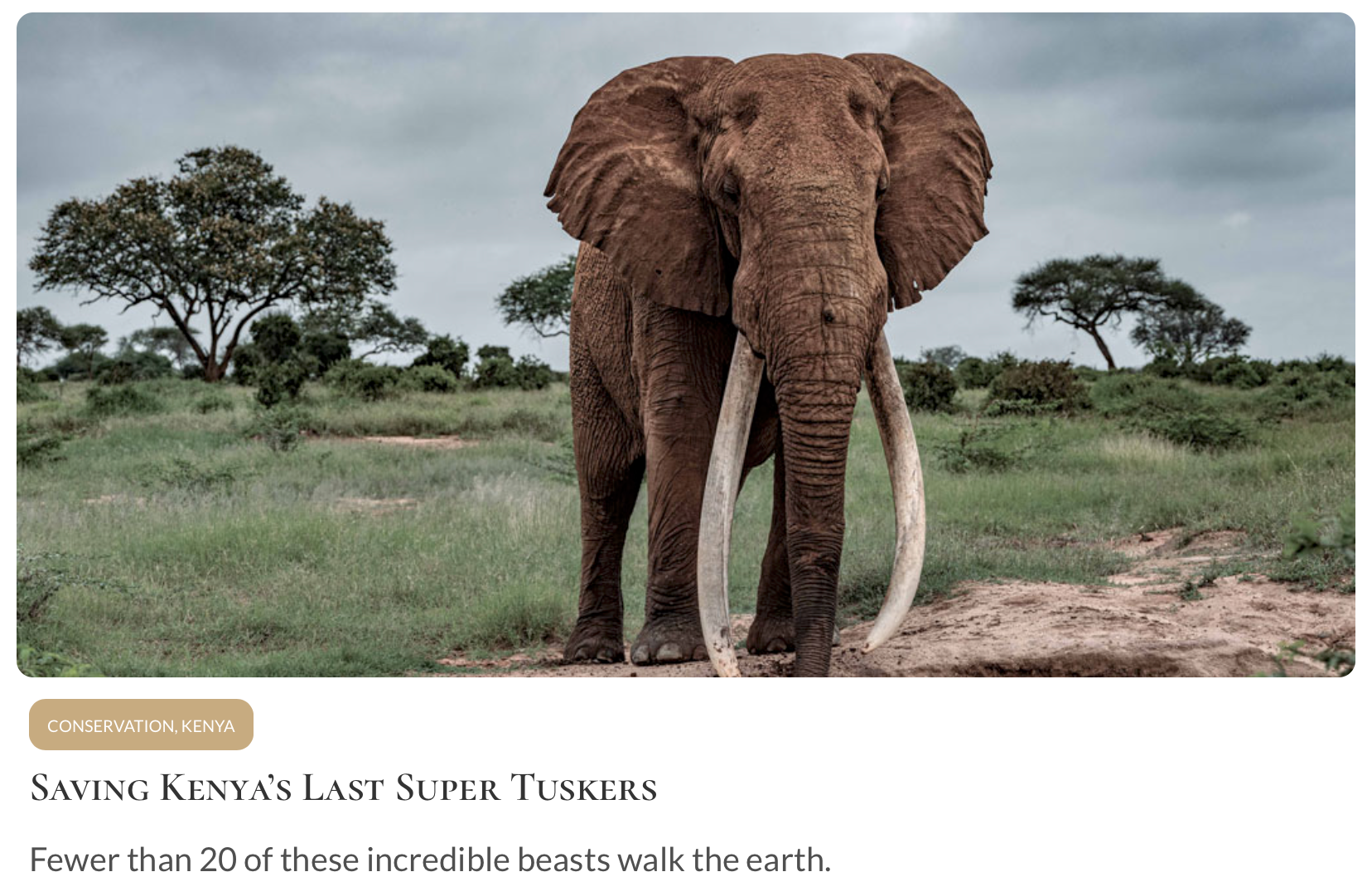 January 2021 - It was an honour to have
partnered with Tsavo Trust
in January. We shared some incredible moments with some of the largest elephants on the planet. The Tsavo Trust was
founded in 2013
with the sole purpose of
protecting these last giants of Tsavo
. There are thought to be only
25 super tuskers left
on the continent with the majority living within the Tsavo Ecosystem. 
TT have played a key role in supporting the Kenya Wildlife Service (KWS) to successfully
reduce poaching
within the Tsavo's
by more than 70%.
TT now pay a huge role alongside the KWS in the
monitoring and security of Tsavo's black rhino population
. TT also provide
support to neighbouring communities
that border the National Park and now,
over $1m has been fed into these communities
. TT have set up and play a stewardship role in
developing 2 community conservancies
that border the National Parks.
At a later date, I will releasing prints with 20% in support of the Tsavo Trust.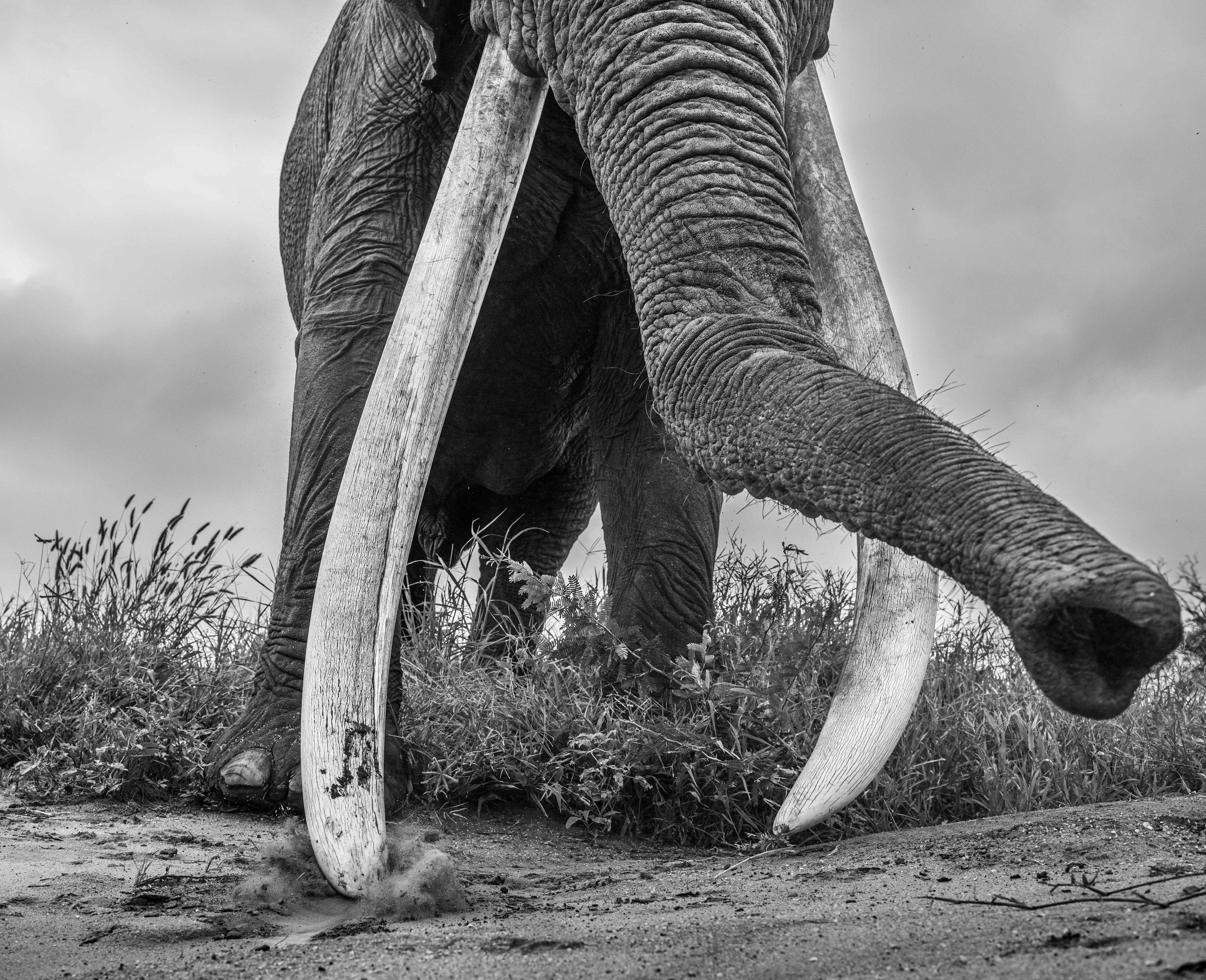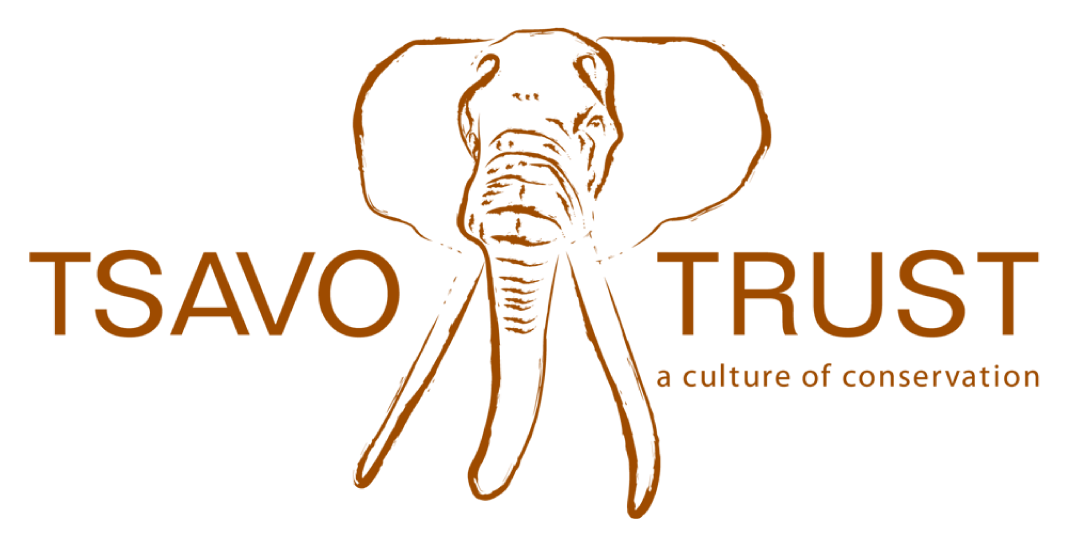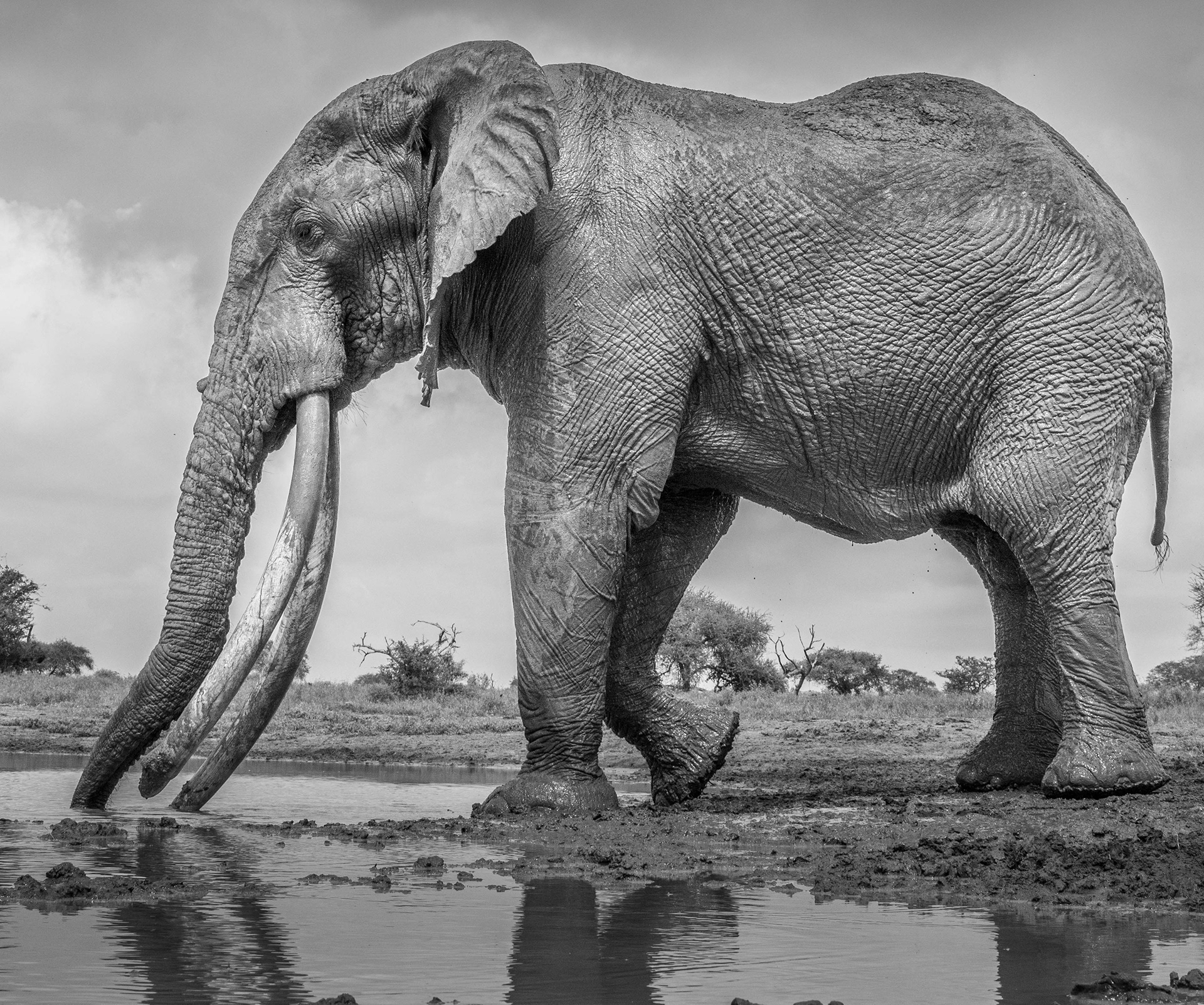 January 2021 -
"A Duel at Dusk"
was
awarded
with an
Honourable Mention
in the
Monochrome Photography Awards
, The International Black and White Photography Competition.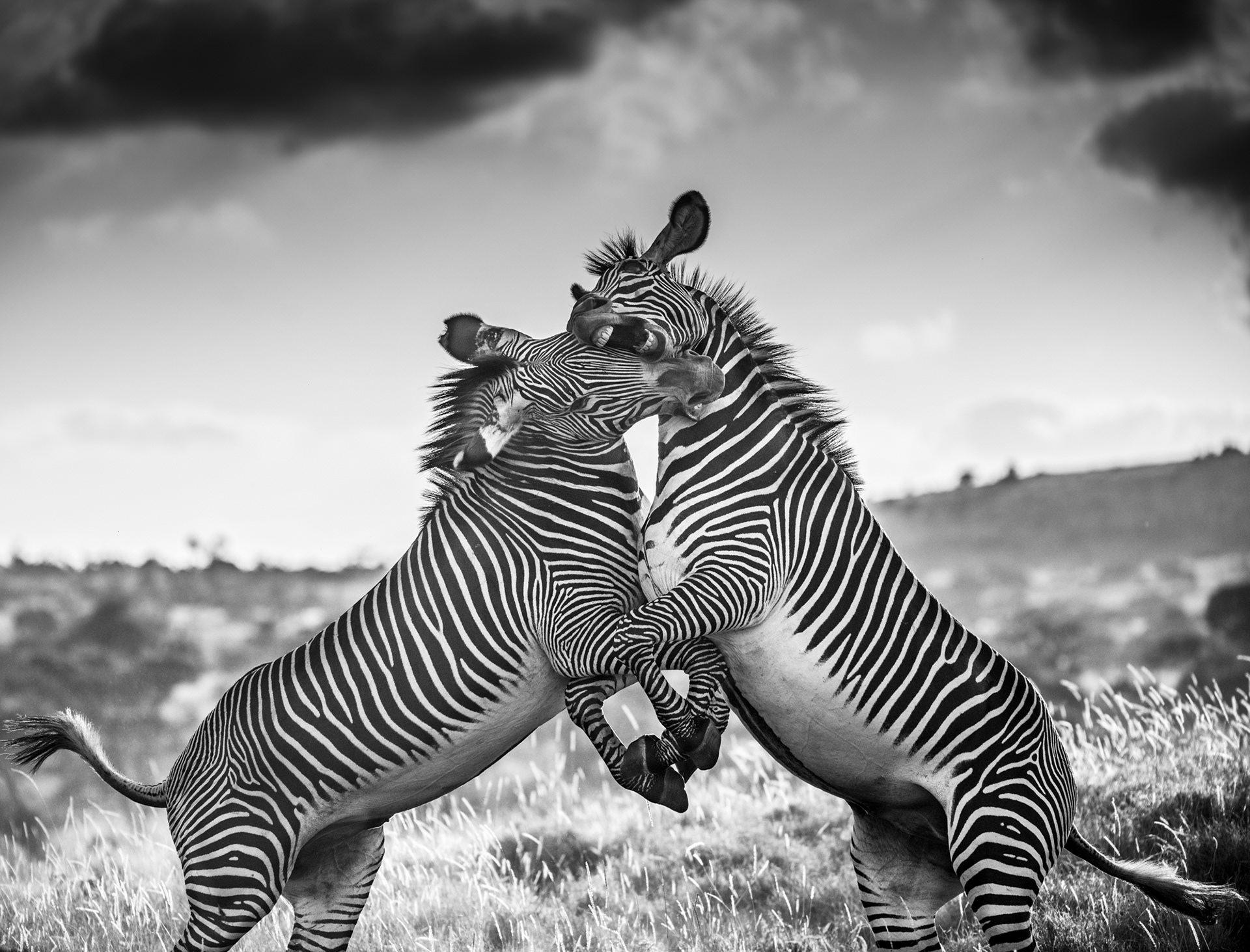 January 2021 - It was a privilege to have been asked to photograph the New Land Rover Defender on Borana Conservancy for Land Rover UK, Land Rover Kenya and Tusk Trust.
In 2019, Land Rover brought the prototype to Borana to test across the challenging terrain and make a teaser film. We hope that Land Rover will return to make a new film of the production model in its element.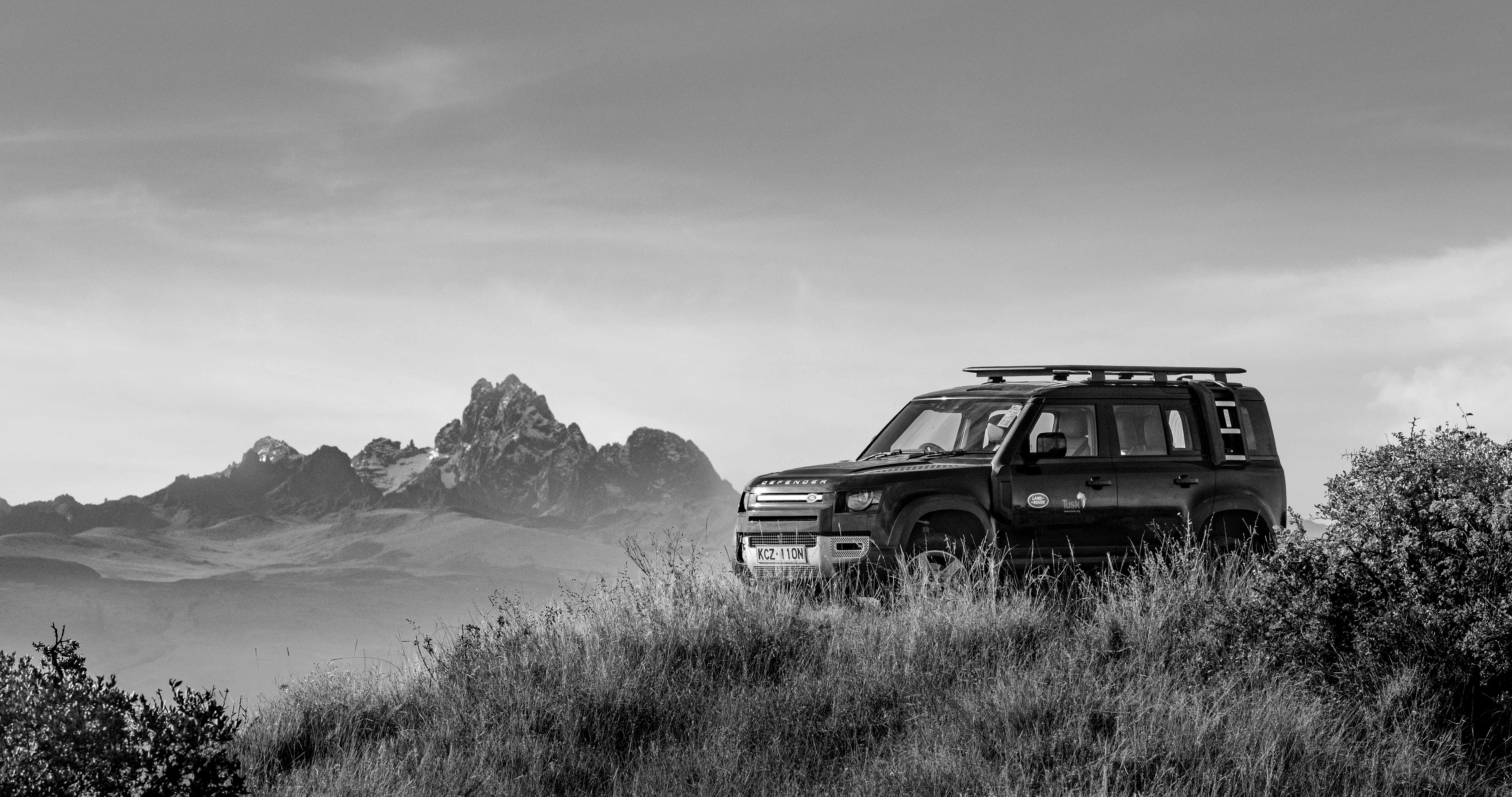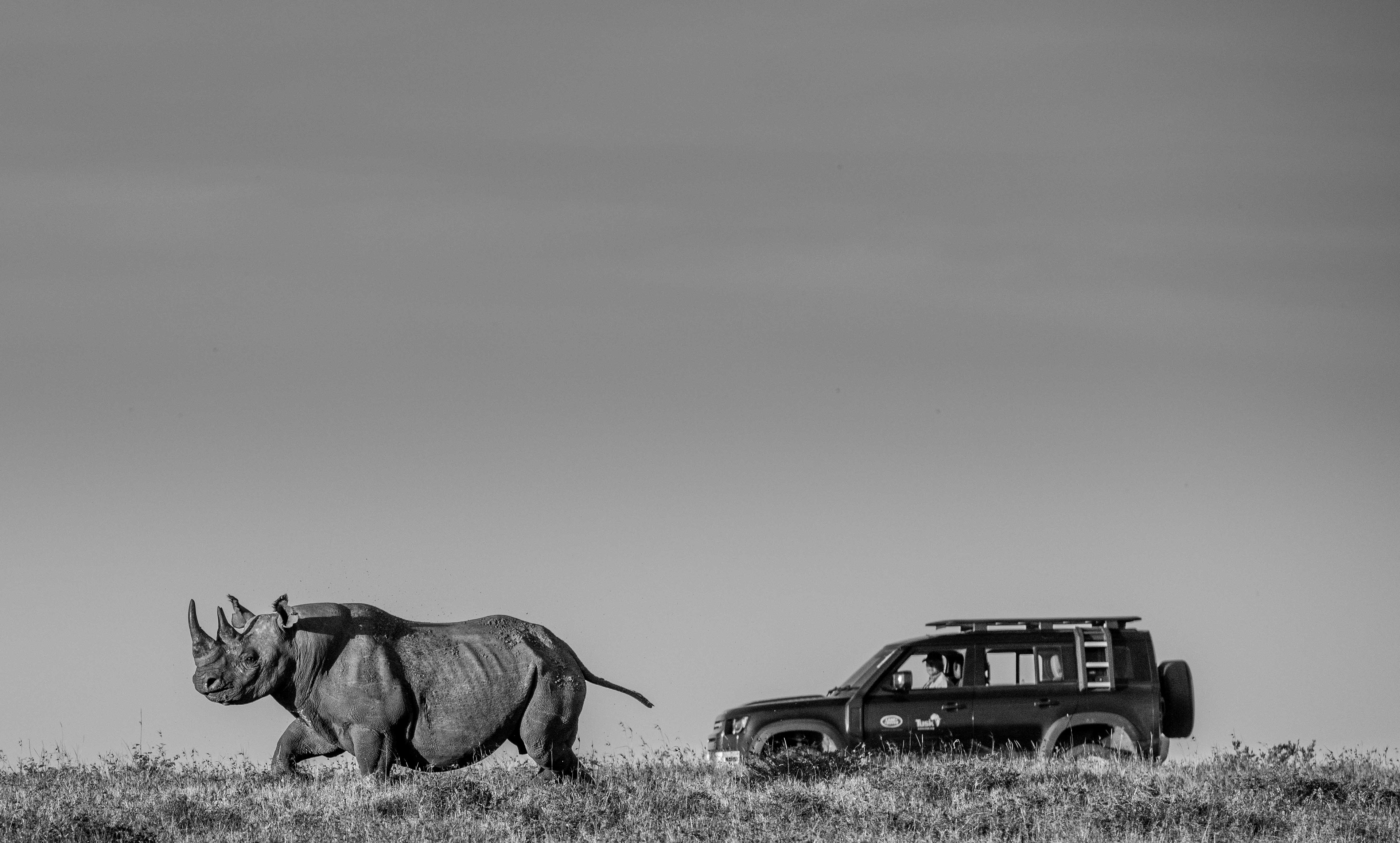 December 2020 - I am proud to have partnered with

Reteti Elephant Sanctuary

in Samburu, Kenya this December. In 2021, there will be a print release in support of the sanctuary and the surrounding communities.
Reteti is the

first Community Owned and Run Elephant Sanctuary in Africa

. Reteti takes in

Orphaned and Abandoned Elephant calves with the aim of releasing them back into the wild.
The elephant in the photo below is called

Long'uro

and I had the pleasure of meeting him during the few days I spent there. Long'uro is a true survivor - he was found

stuck in a well with much of his trunk missing to a hyena

. Once he safely made it back to Reteti Elephant Sanctuary, his journey to recovery began immediately. ⁠
⁠
Today he is

learning to browse and drink with his short little trunk

and the

keepers are confident

that one day he will make it

back into the wild

. ⁠Due to his challenges, a location with the correct vegetation will be crucial for him to thrive, but for now he has lots of time too practise within the care of the sanctuary.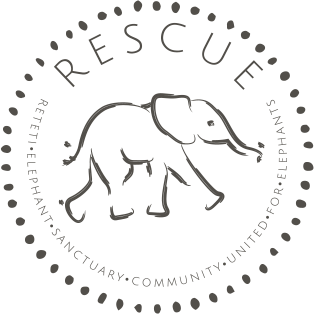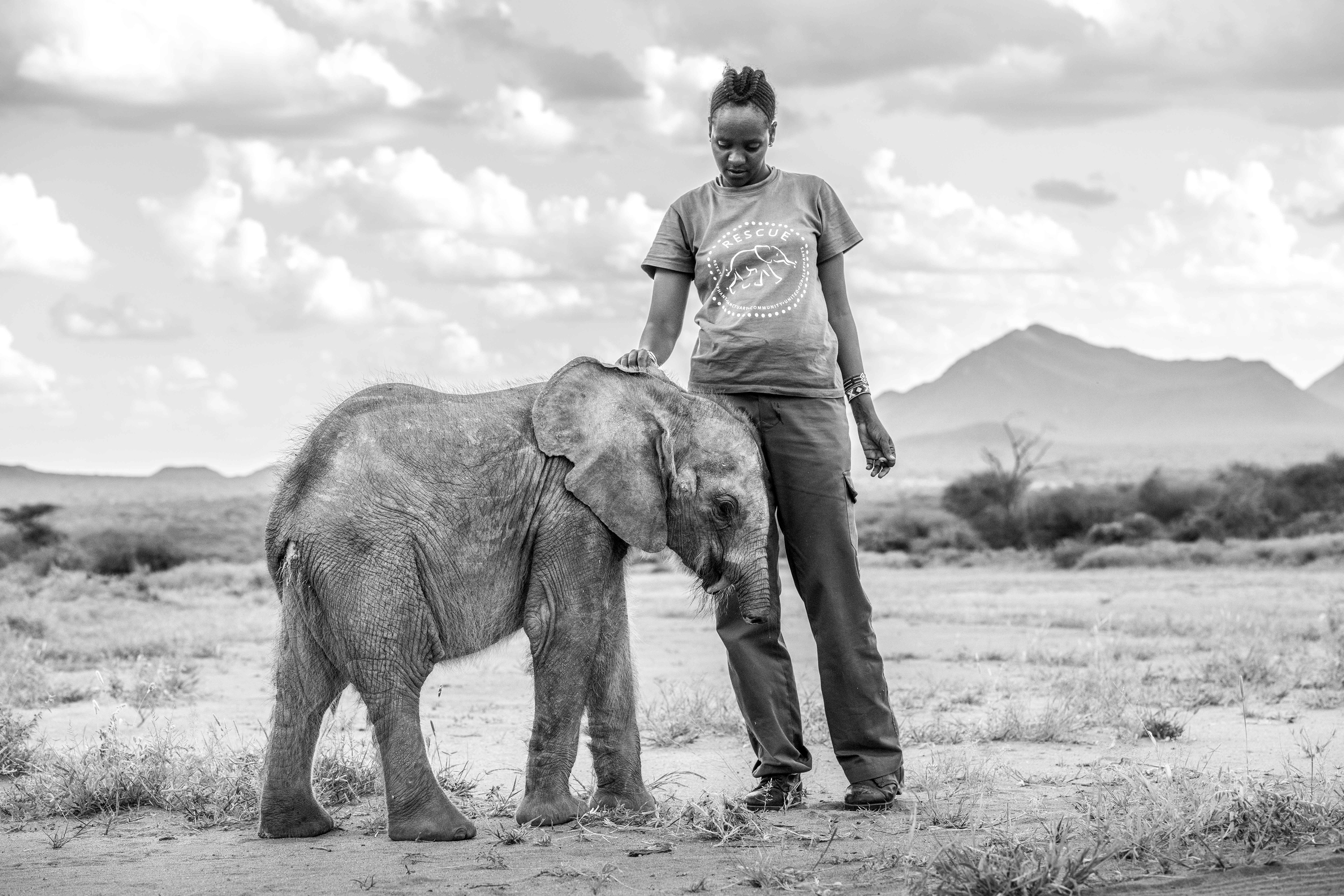 December 2020 - 
I am thrilled to join some of the world's most renowned photographers in the new

Art for Wildlife Rangers

sale hosted by

Global Wildlife Conservation

,

Natural State

and

Tusk

.
Rangers protect 30% of the planet, and are critical to helping us address the twin crises of climate change and species extinctions. But the pandemic has been devastating for rangers in Africa. Their salaries have drastically been cut, many of them have been furloughed, leaving wildlife and local communities vulnerable and unprotected.
Together with more than

twenty leading photographers

, I am selling prints to support ranger teams in Africa that have been most severely hit.

100% of proceeds

will be contributed to the

Ranger Fund

to support rangers on the ground, providing a lifeline to their communities as well as iconic wildlife.

All print sales will be matched by the Scheinberg Relief 
Fund to double your generous contribution

.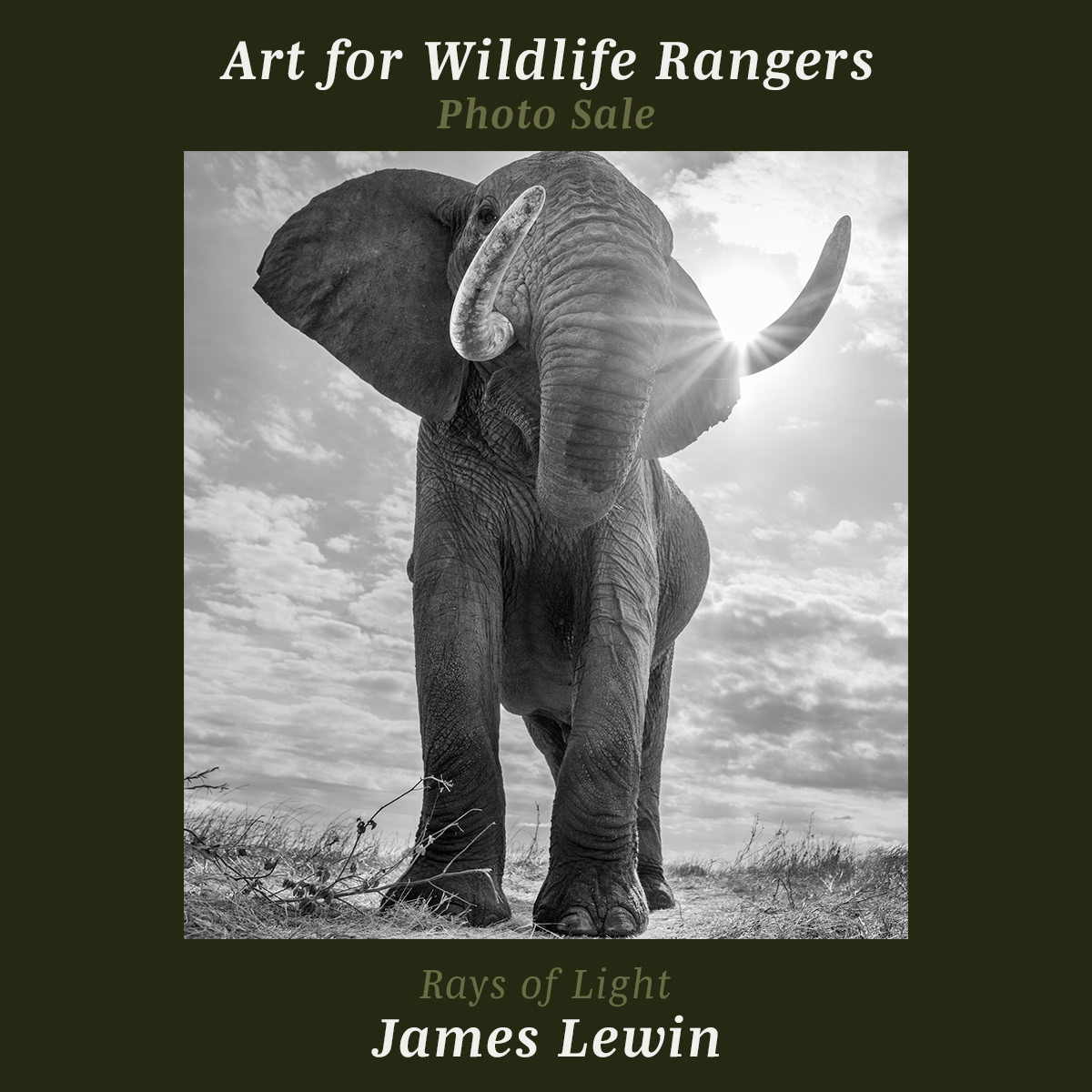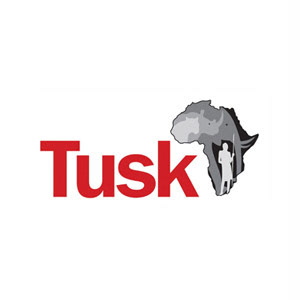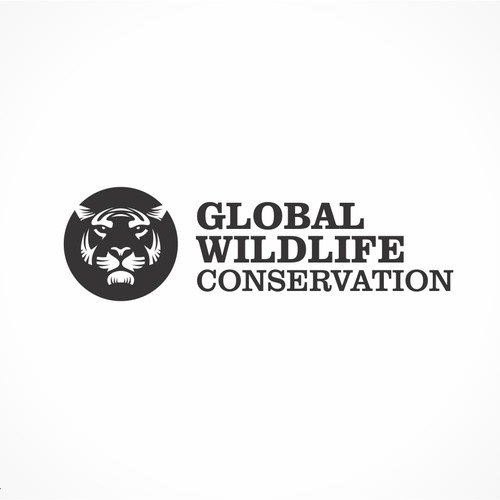 November 2020
- 
I am delighted to announce that I am now officially represented by

Isabella Garrucho Fine Art in Greenwich, Connecticut, US.



I am thrilled to be working with such a fantastic gallery that represents some of the most well known and sought after photographers, painters and sculptors in the world including Terry O'Neil, Tyler Shields, Jimmy Nelson, Dean West, Paul Manes and Won Lee.

I could have never imagined to be working with such a well regarded gallery or be associated with such class leading artists at the age of 24.

I would like to personally thank the gallery owners, Isabella and Alex for giving me this opportunity and for the invaluable advice they have given me so far. Isabella and Alex share my passion for conservation and have generously agreed to match my donations.

A total of 20% of sales will be donated to organisations working on the ground to protect the very animals portrayed in my photographs

. 

I would also like to thank Leslie at Cricket Fine Art who I have been working with for the past three years for also matching the donations to charity. 

Collectively, we hope that my work will make a

genuine difference in protecting Africa's remaining wildlife and wilderness areas

and also

inspire and connect people to take action for themselves.

 
October 2020 - I am proud to have supported

Giraffe Conservation Foundation

with a print sale during October 2020 with 

100% of the proceeds

going to the foundation.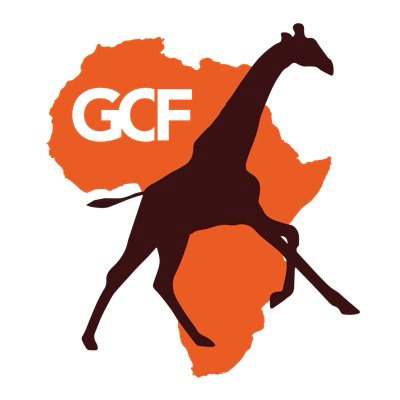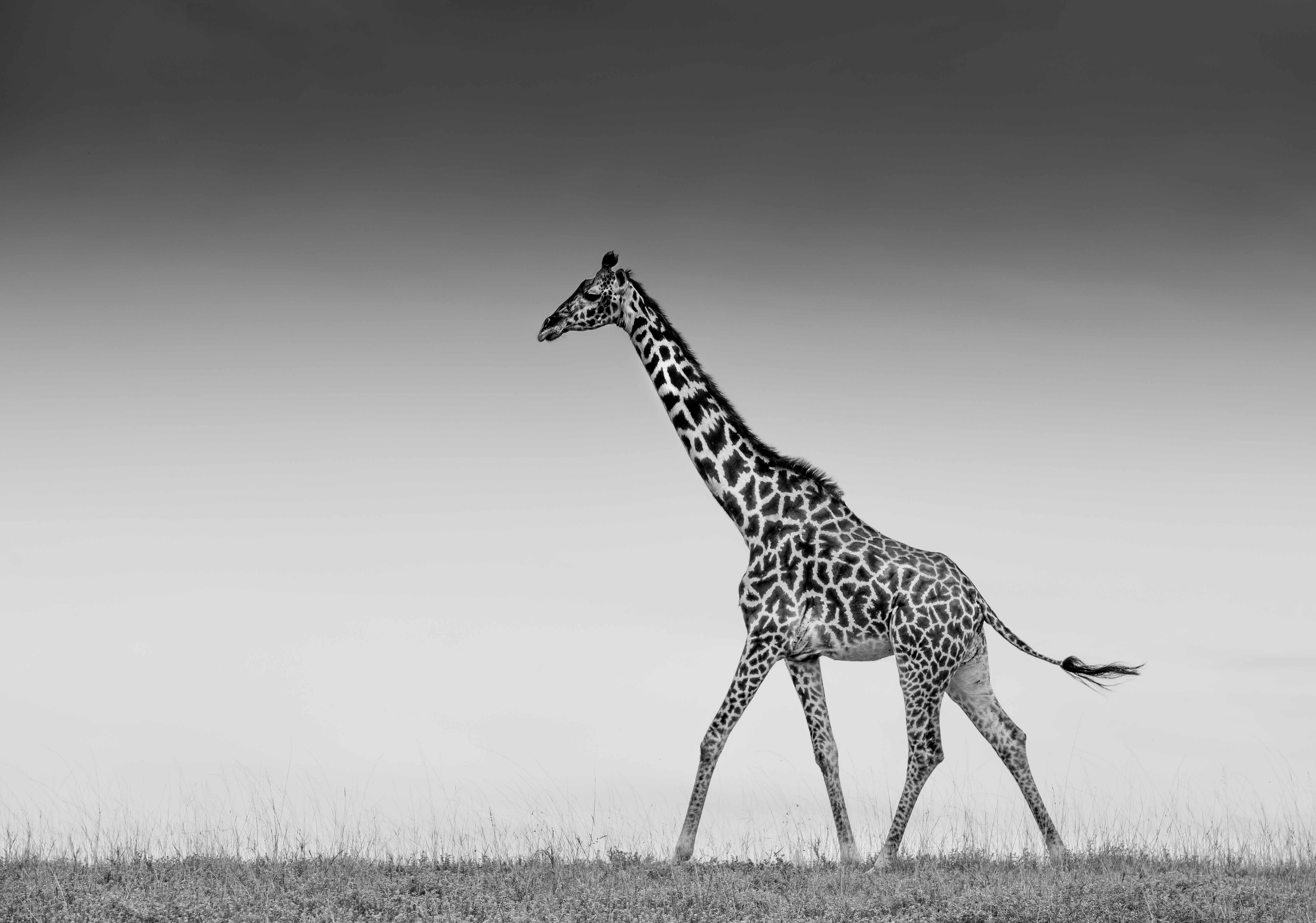 September 2020 - I am proud to have supported

Save the Rhino International

in a print sale. I am thrilled that

28 out of 30 prints were sold

during the sale with

100% of the proceeds

going to Save the Rhino International.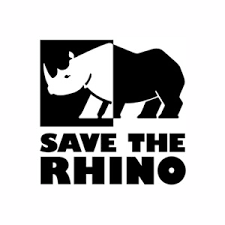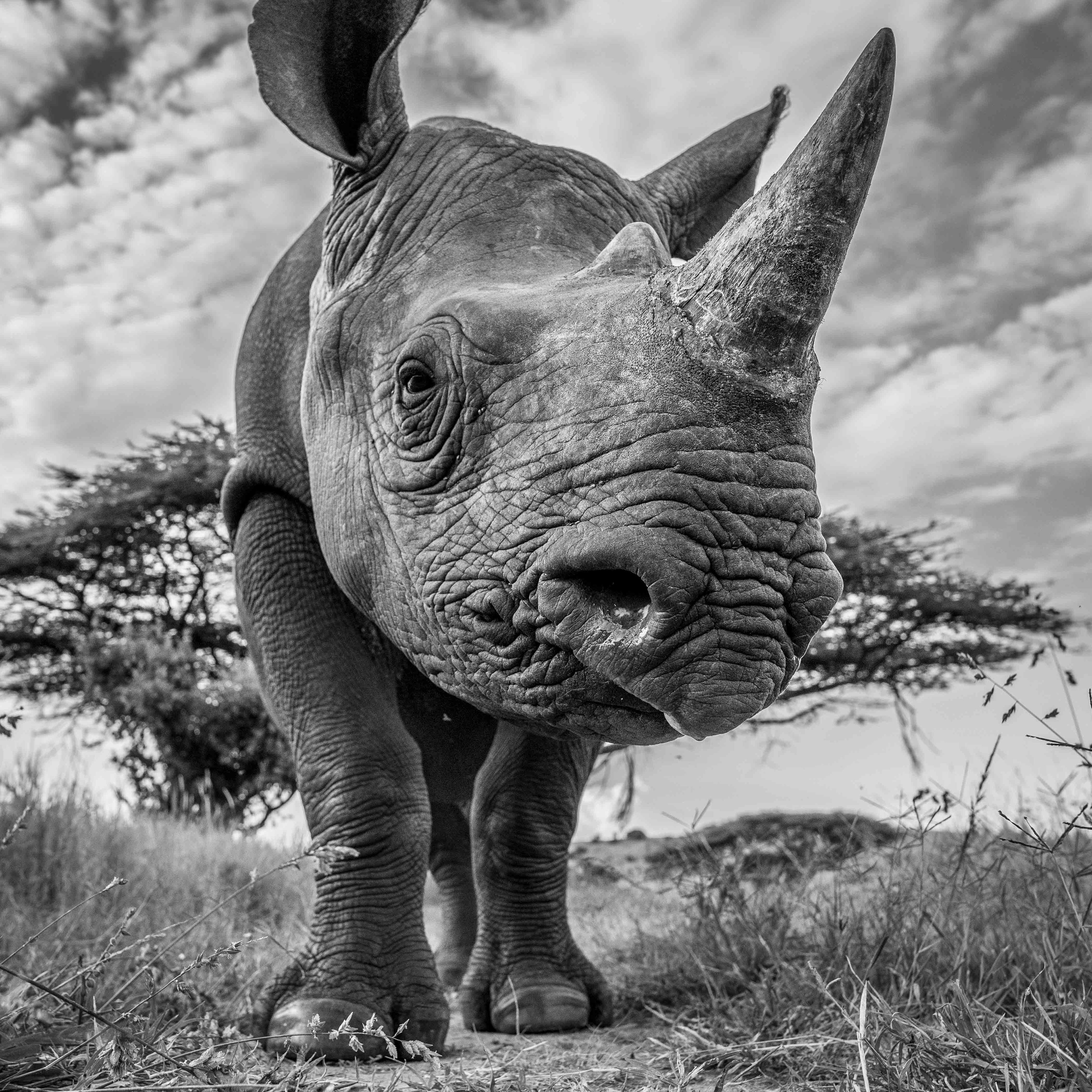 August 2020 - It was fantastic to receive such a coverage in the

Chiiz Photography Magazine

. The Magazine has readers across

15 countries

and so it is a privilege to have received

two full page

s in the Magazine.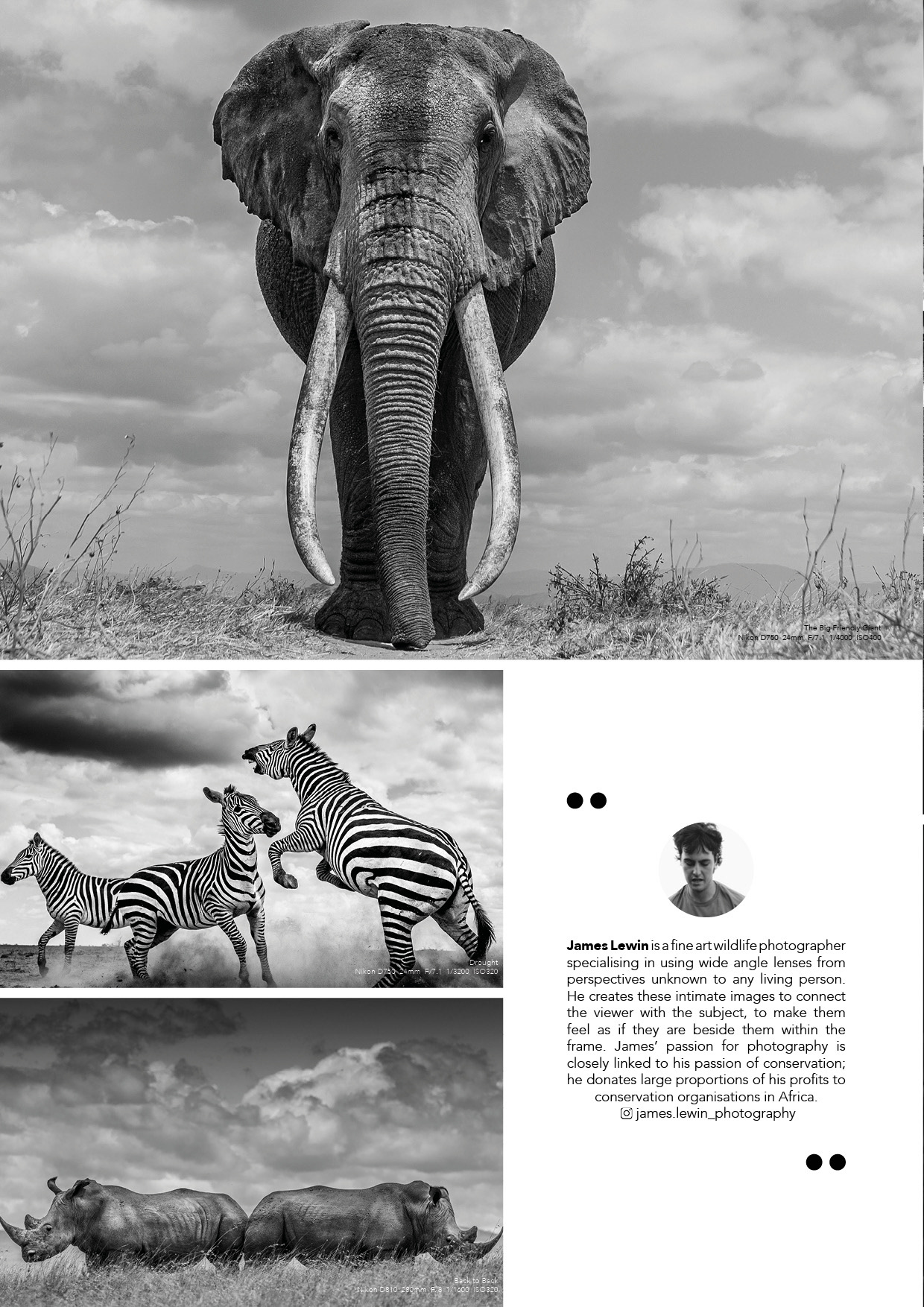 July 2020 - I am very proud to have been invited to be a part of

"Prints for Wildlife"

. Prints for Wildlife is a collaboration of over

70 World Renowned Wildlife Photographers

who have come together to

raise money for African Parks Network through selling prints

. Within the

first 3 days, we collectively raised over $175,000

, 100% of which is going to African Parks Network, so they can continue their efforts in protecting Wildlife and People in Africa. Currently the initiative has raised over

$430,000

as of 14th August. 
By the end of 2019,

African Parks are managing 17 parks across 11 Countries

in Africa covering over

13.3 million hectares!

This is the largest and most ecologically diverse amount of land under protection for any one NGO on the continent.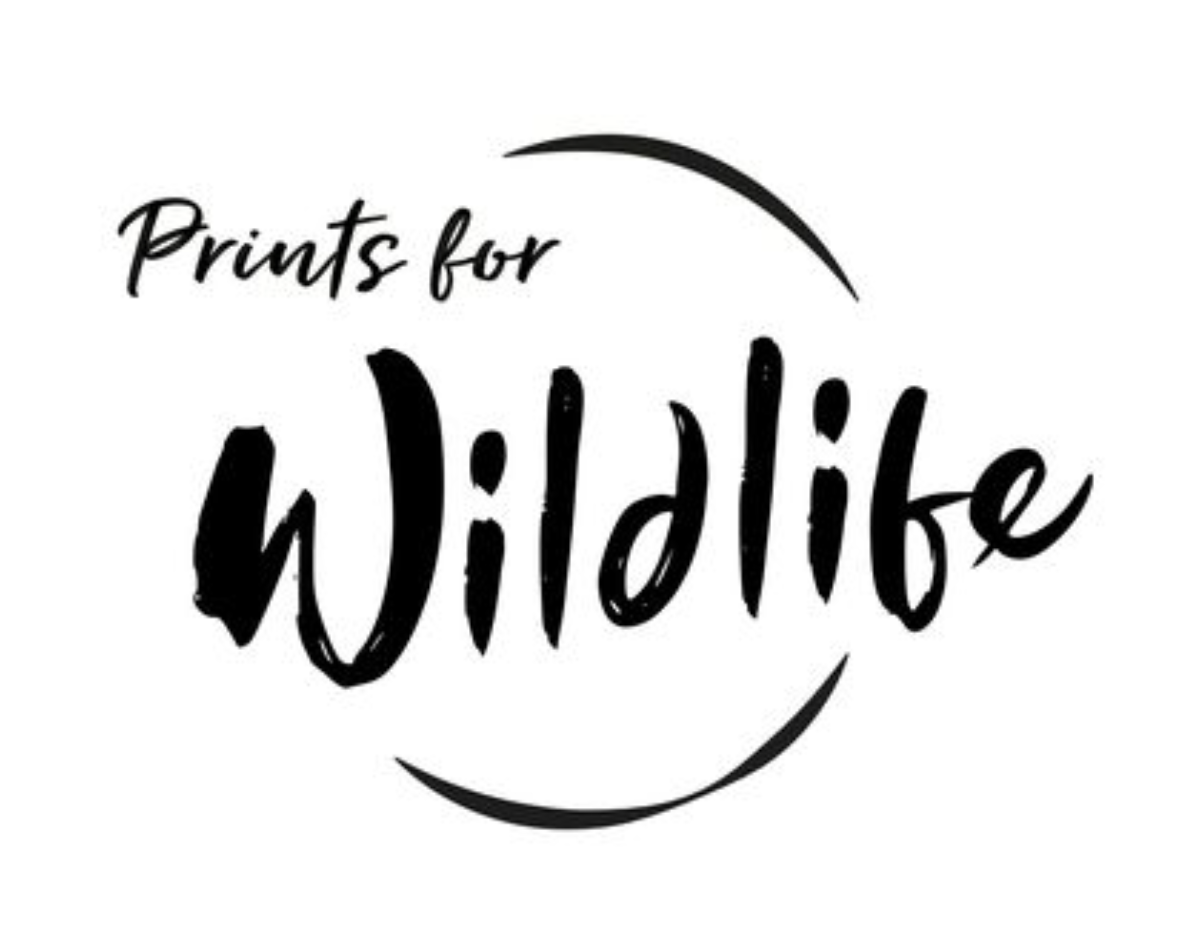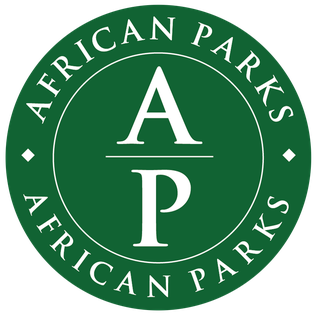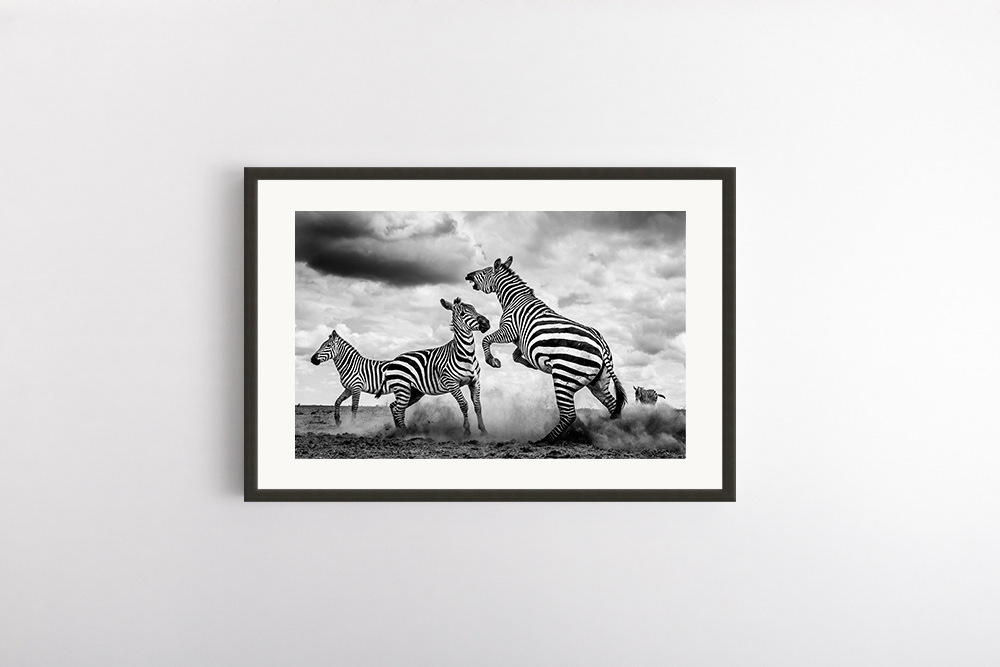 May 2020 - I am very proud to be a part of this great new initiative set up by Safari Guides in Kenya. Prints for Conservation was set up during the Covid-19 Pandemic to support organisations that are feeling the effects and need more help than ever before as the wildlife's safety is put under increasing pressure with reduced amounts of funding. Proportions of the profits of each sale go directly to selected Conservation Organisations in Kenya. A different Organisation is selected each month. So far, we have collectively raised money for The Tsavo Trust & For Rangers.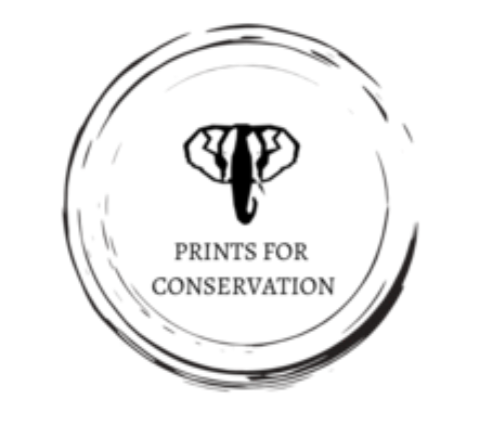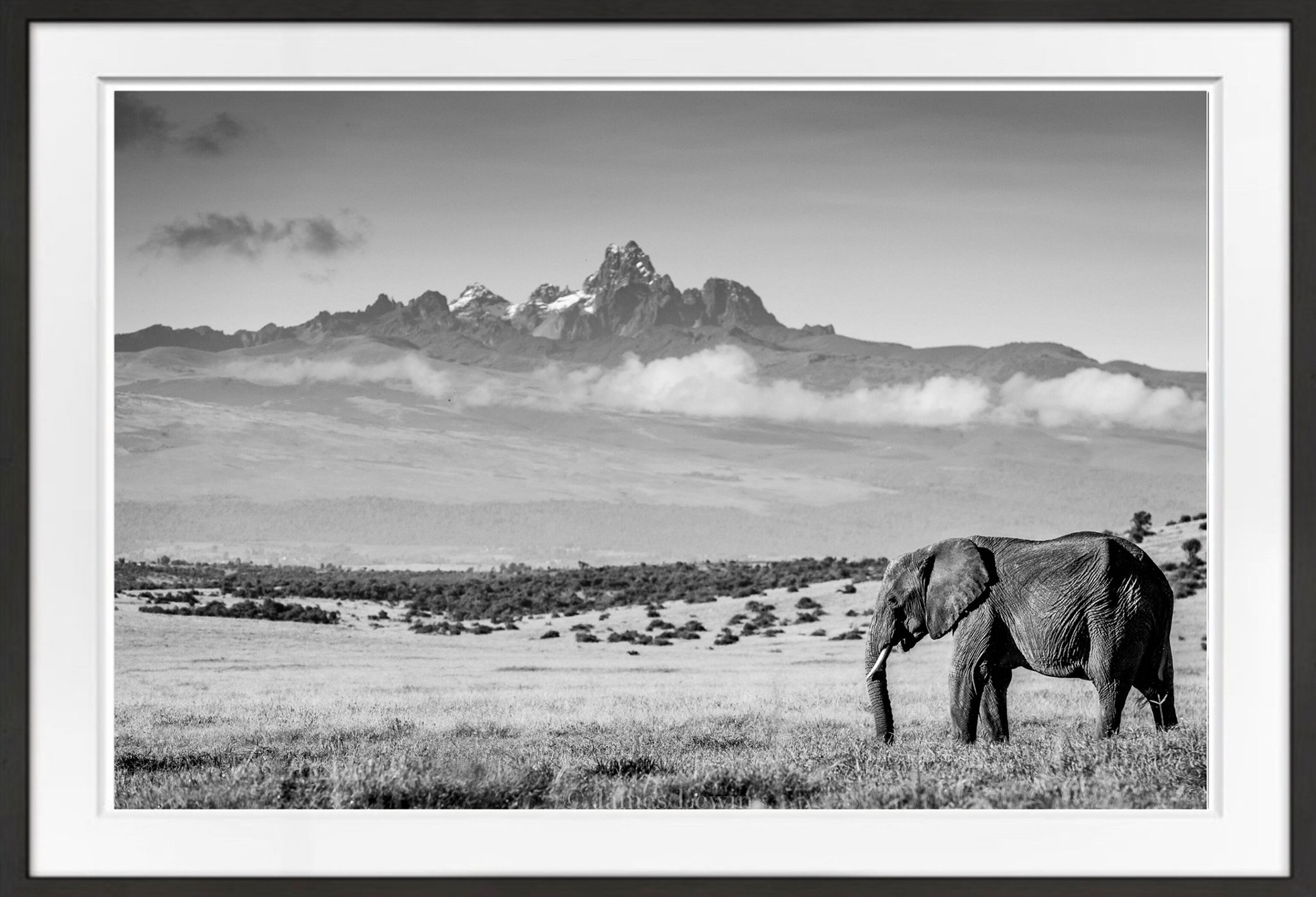 January 2020 - I am thrilled to announce that

"The Baron of Borana"

has received an

Honourable Mention

in

The Monochrome Awards 2019

-

The International Black & White Photography Competition.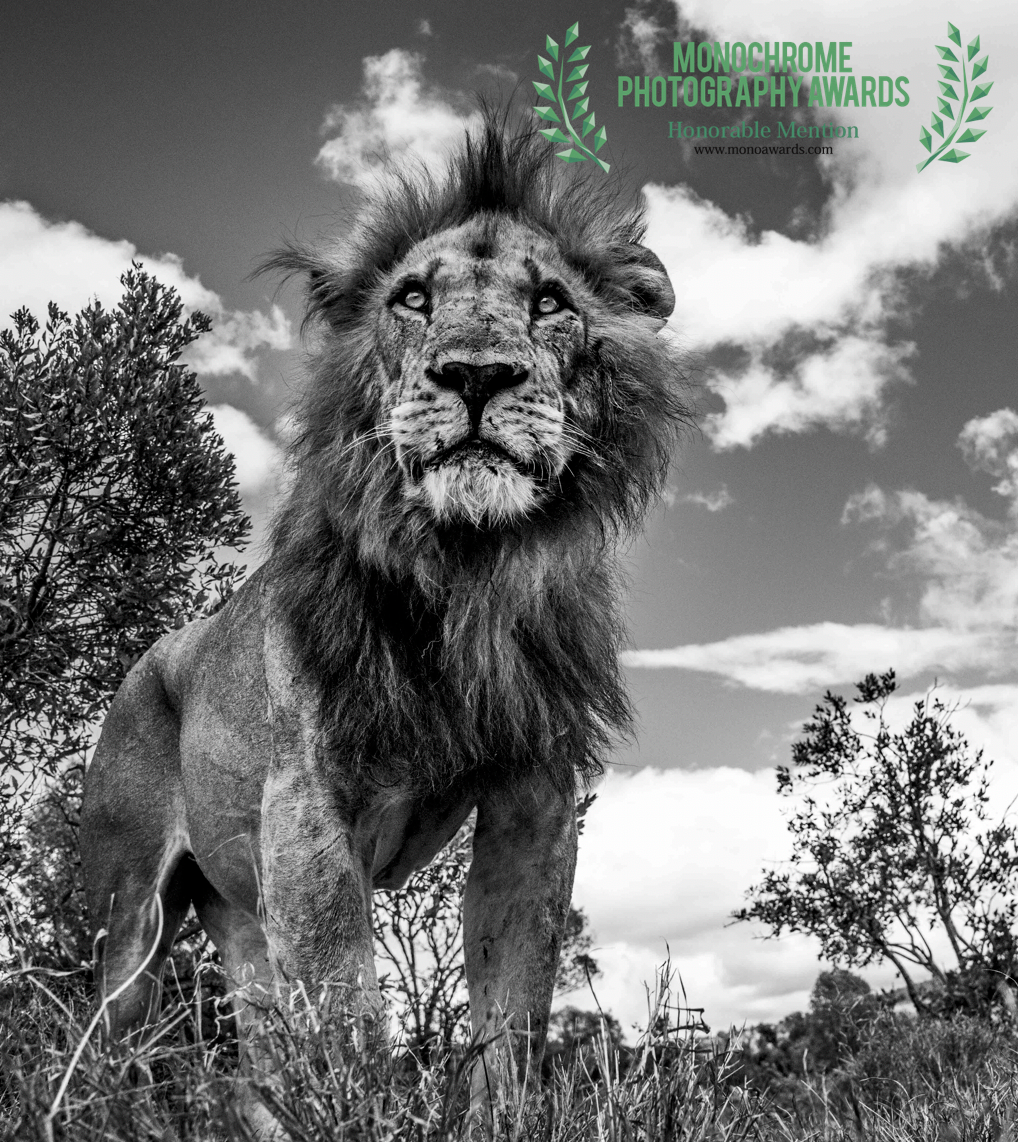 June 2019 - I am delighted to have been asked to write an article for the

Outdoor Photography Magazine

in the June issue. The featured photograph is "

The Big Friendly Giant

".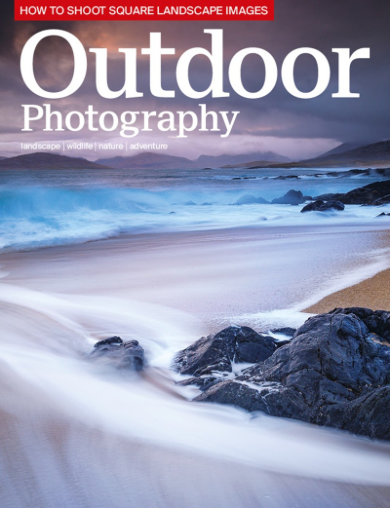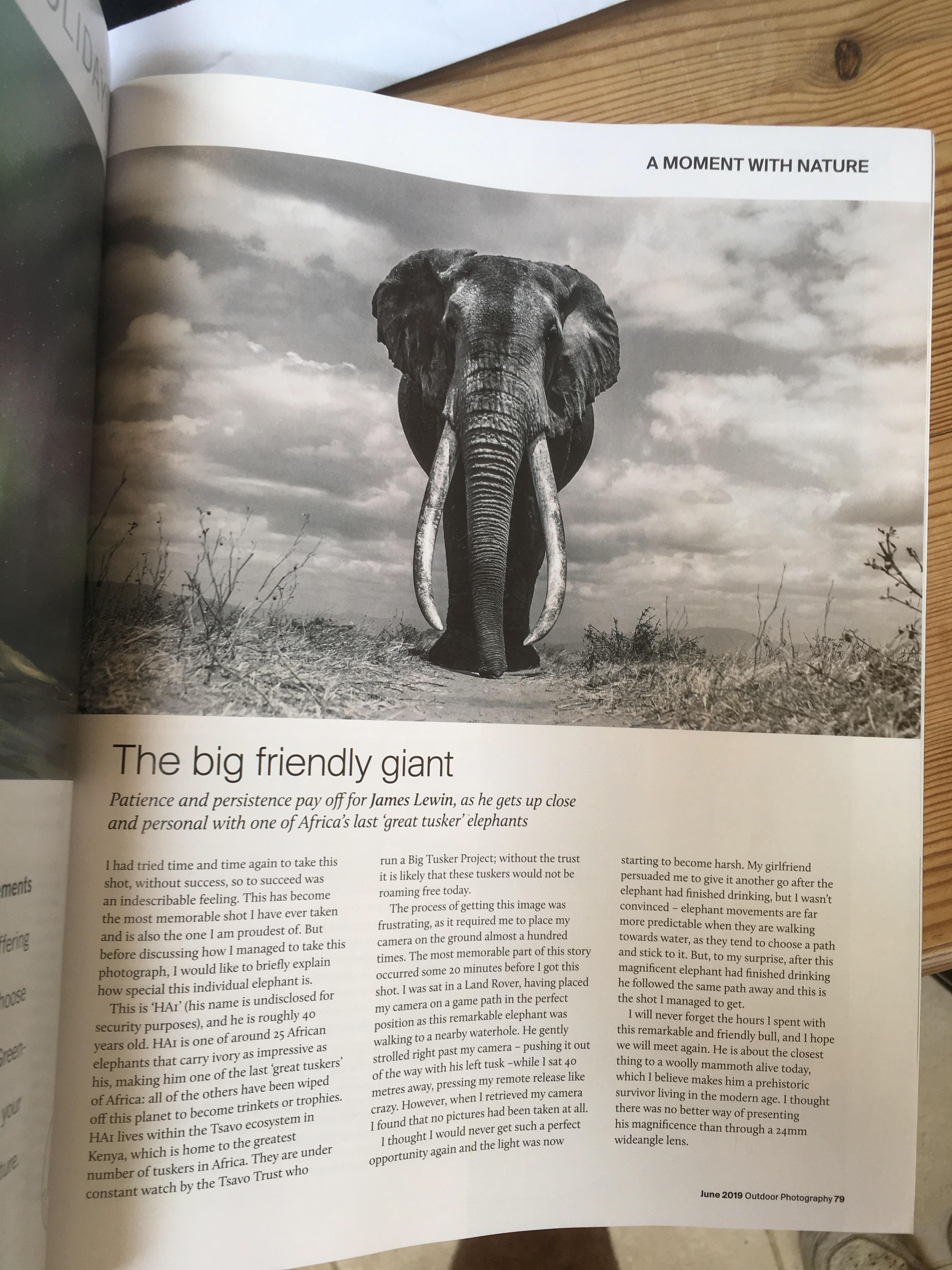 April 2019 -

"Drought"

was Published in

Breathe Magazine

after receiving an Award in the

Outdoor Photographer of the Year 2018

Competition.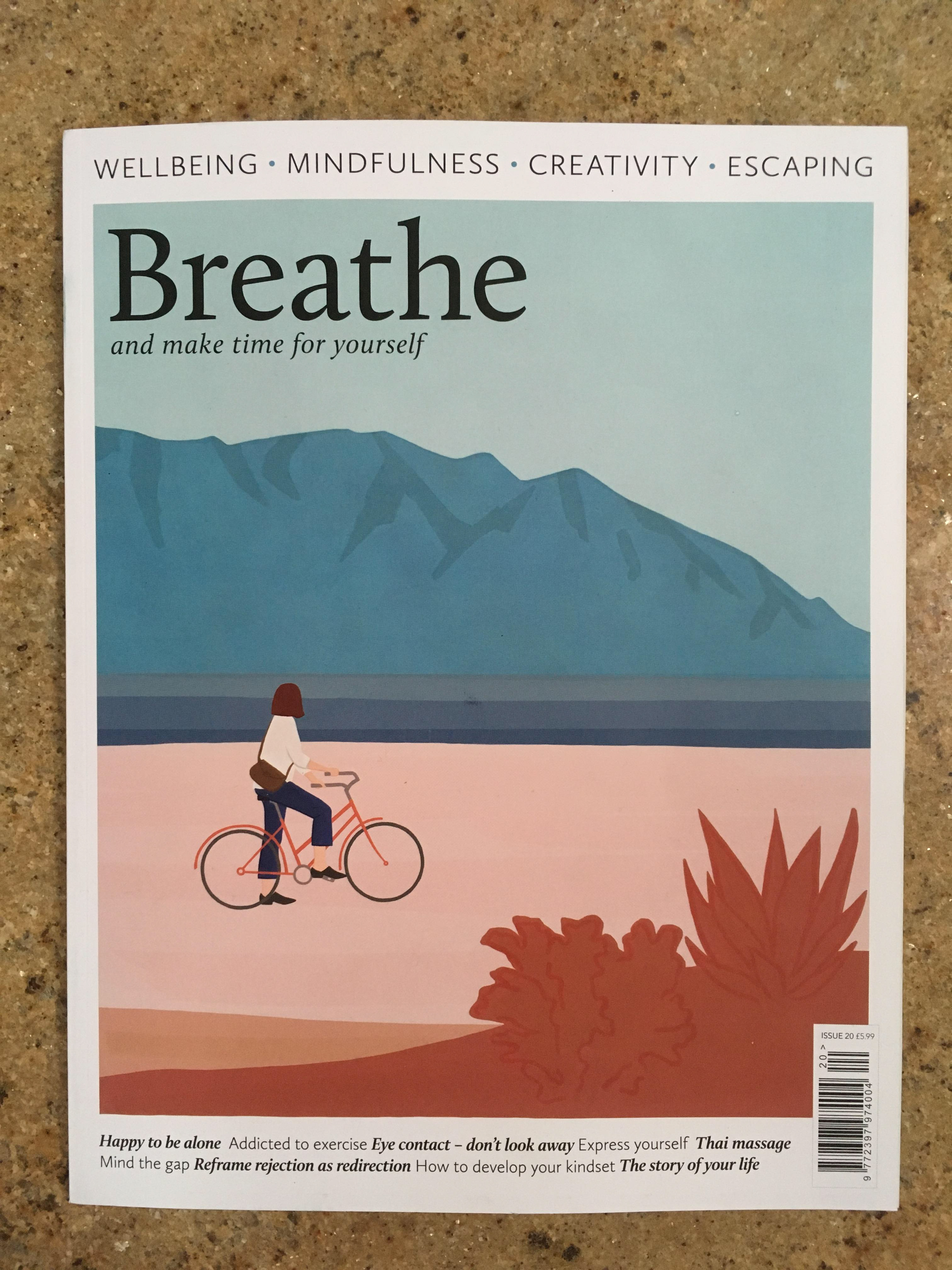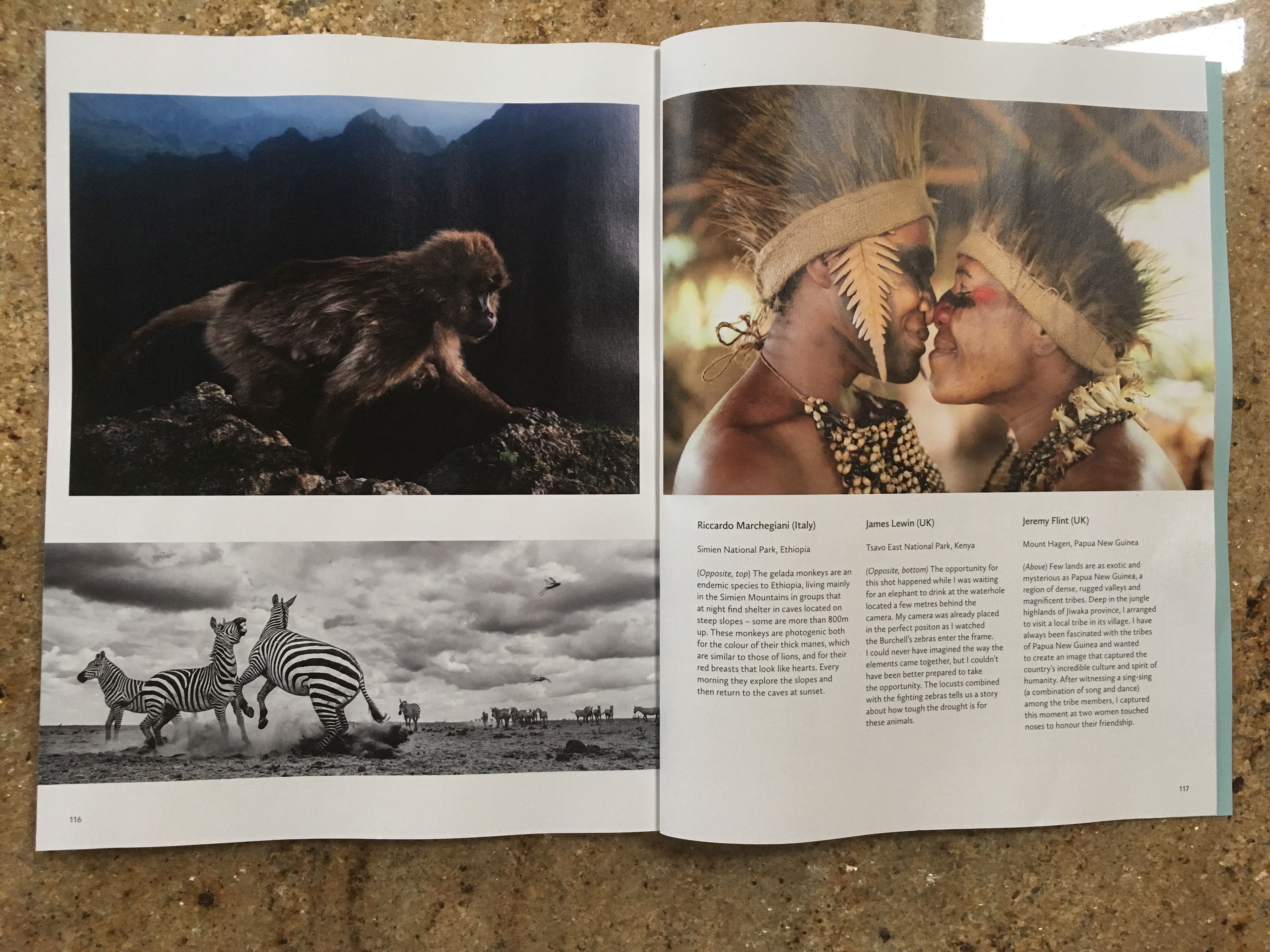 February 2019 - I am delighted to announce that

"Drought"

was one of three photographs to be

Commended in the Wildlife Insight Category

of the

Outdoor Photographer of the Year Competition

. There were over 20,000 entrants from over 60 countries. 

January 2019 - I am so delighted and proud to have been awarded

Three Honourable Mentions

in the

Monochrome Awards 2018 - The International Black & White Photography Competition.

​​​​​​​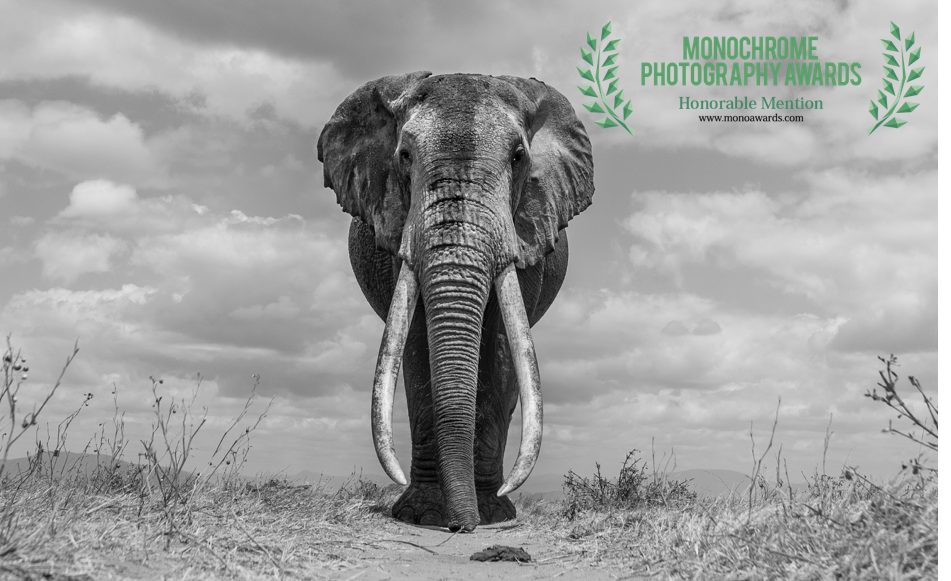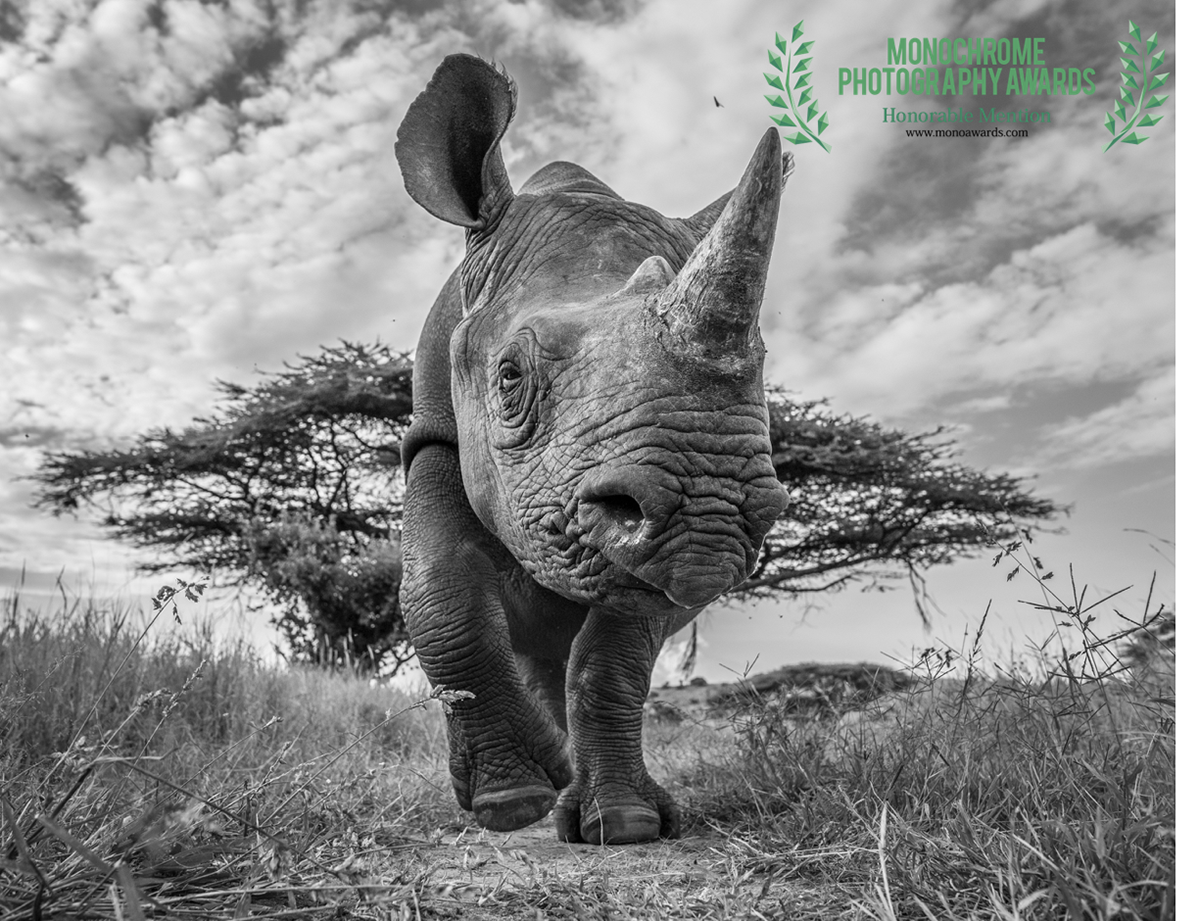 December 2018 -

"Drought"

was 

Shortlisted

for the Winner of the Monthly 

BBC Discover Wildlife Your Shots Competition

&

Published in the December BBC Wildlife Magazine

December Issue.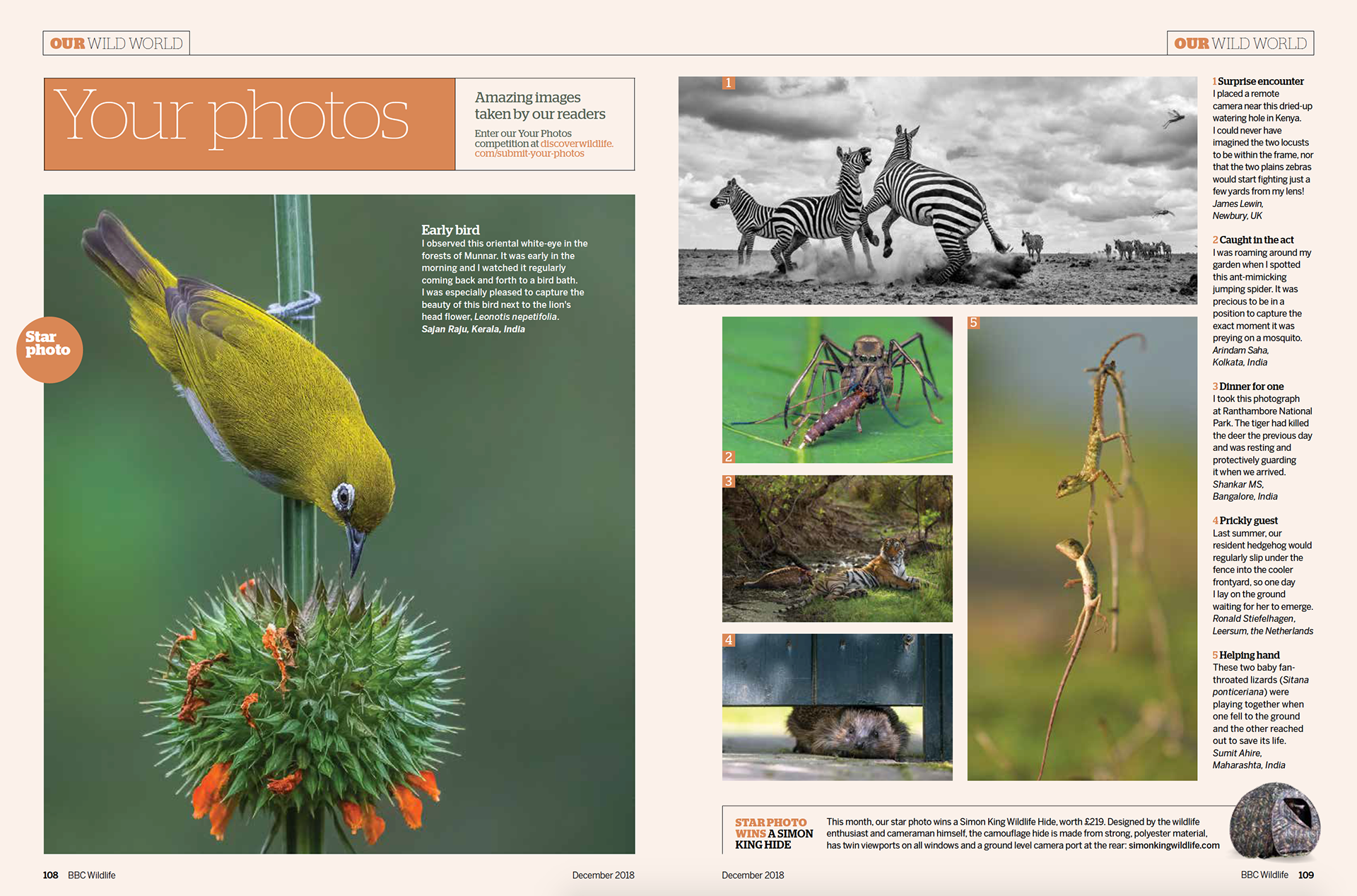 November 2018 -

WFN's 25th Anniversary Hope Gala
I am extremely proud to have supported

The Whitley Fund For Nature

by donating "The Big Friendly Giant" (in standard size) for their

WFN 25th Anniversary

 

Dinner in the Natural History Museum. 

It is an honour to have my work seen by the likes of Sir David Attenborough who is the patron of the charity and I am so pleased that the money raised is going to such a good cause and am also so proud to raise awareness for the Tsavo Trust who work tirelessly to protect these last Big Tuskers of Africa. 
The evening was a great success and I am extremely pleased that "The Big Friendly Giant" Sold for £4,100 on the evening.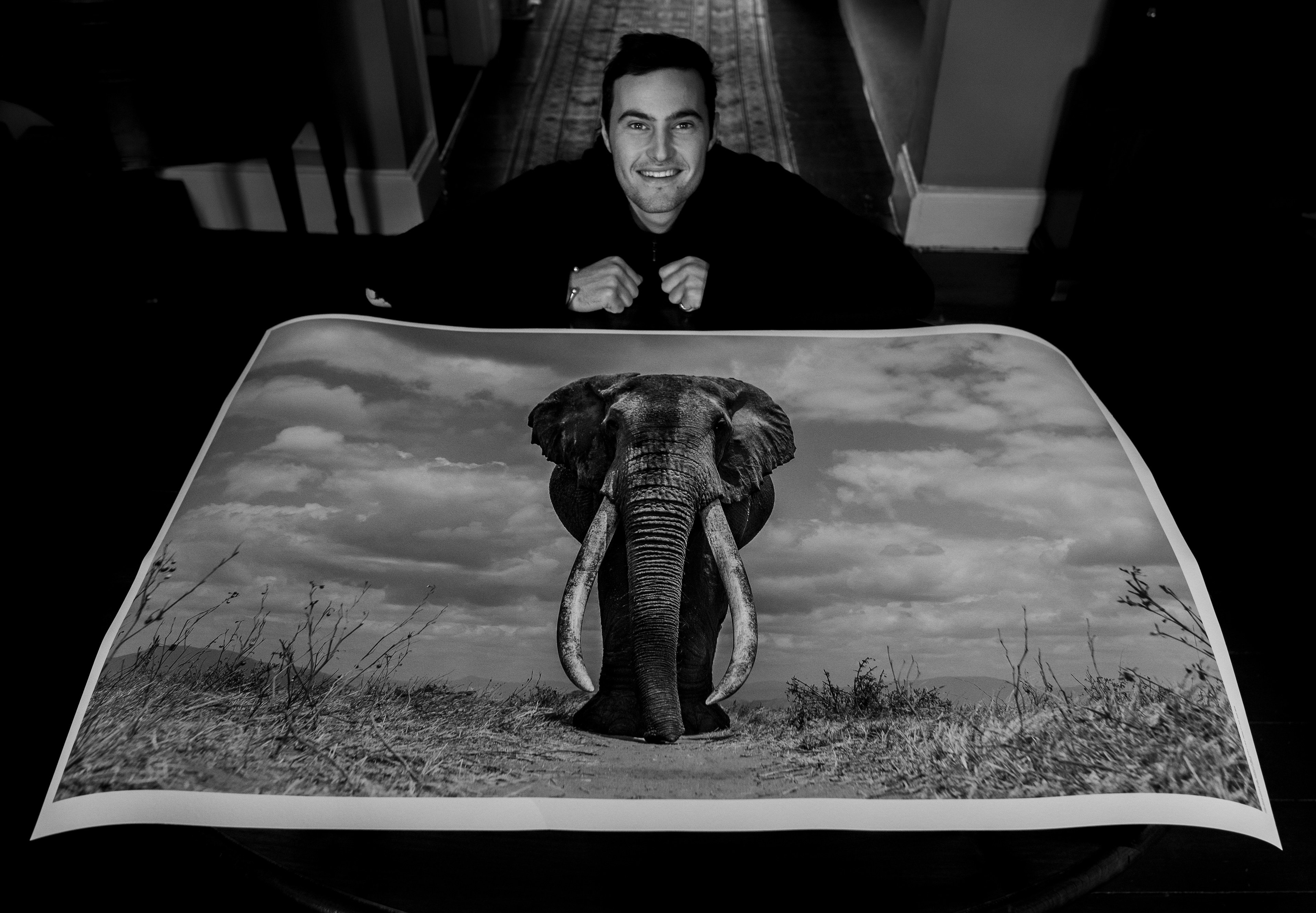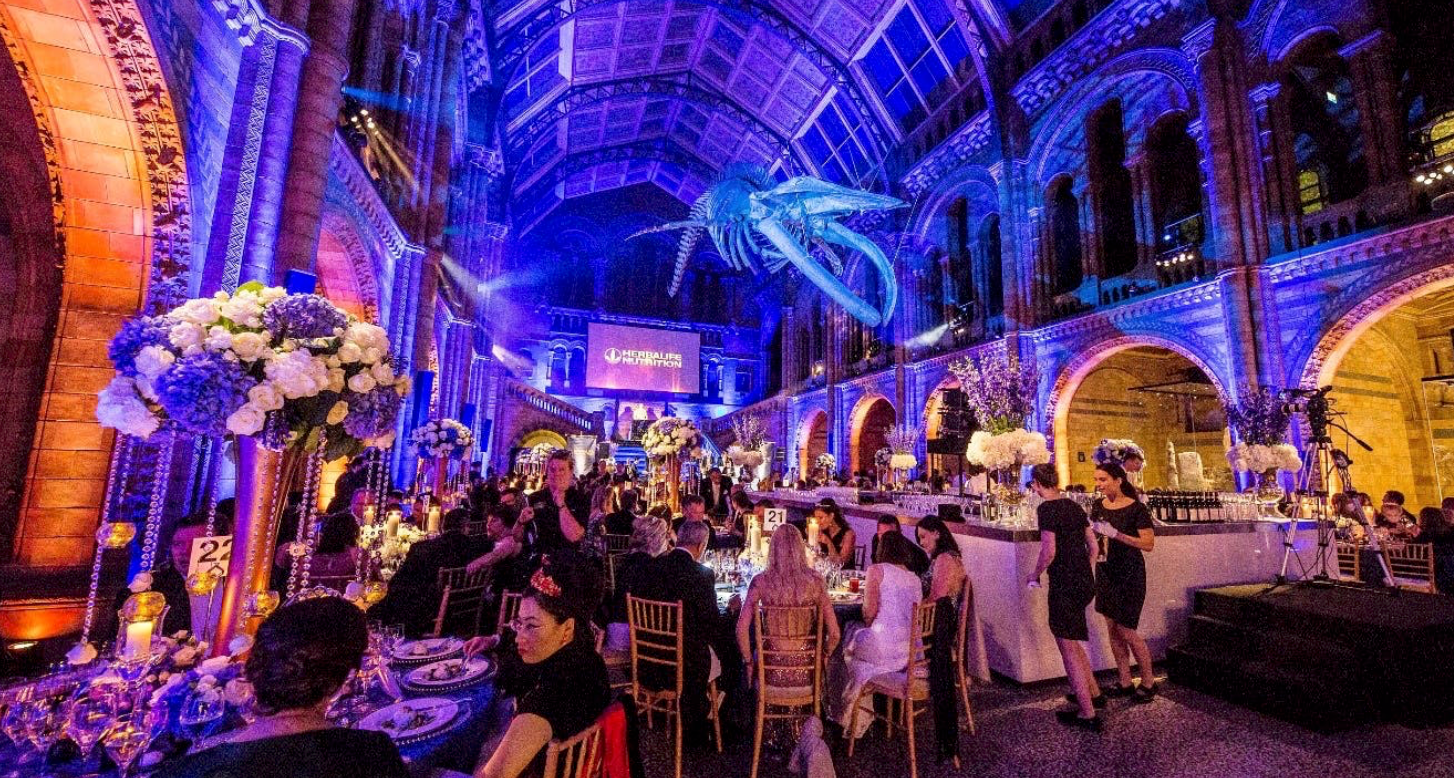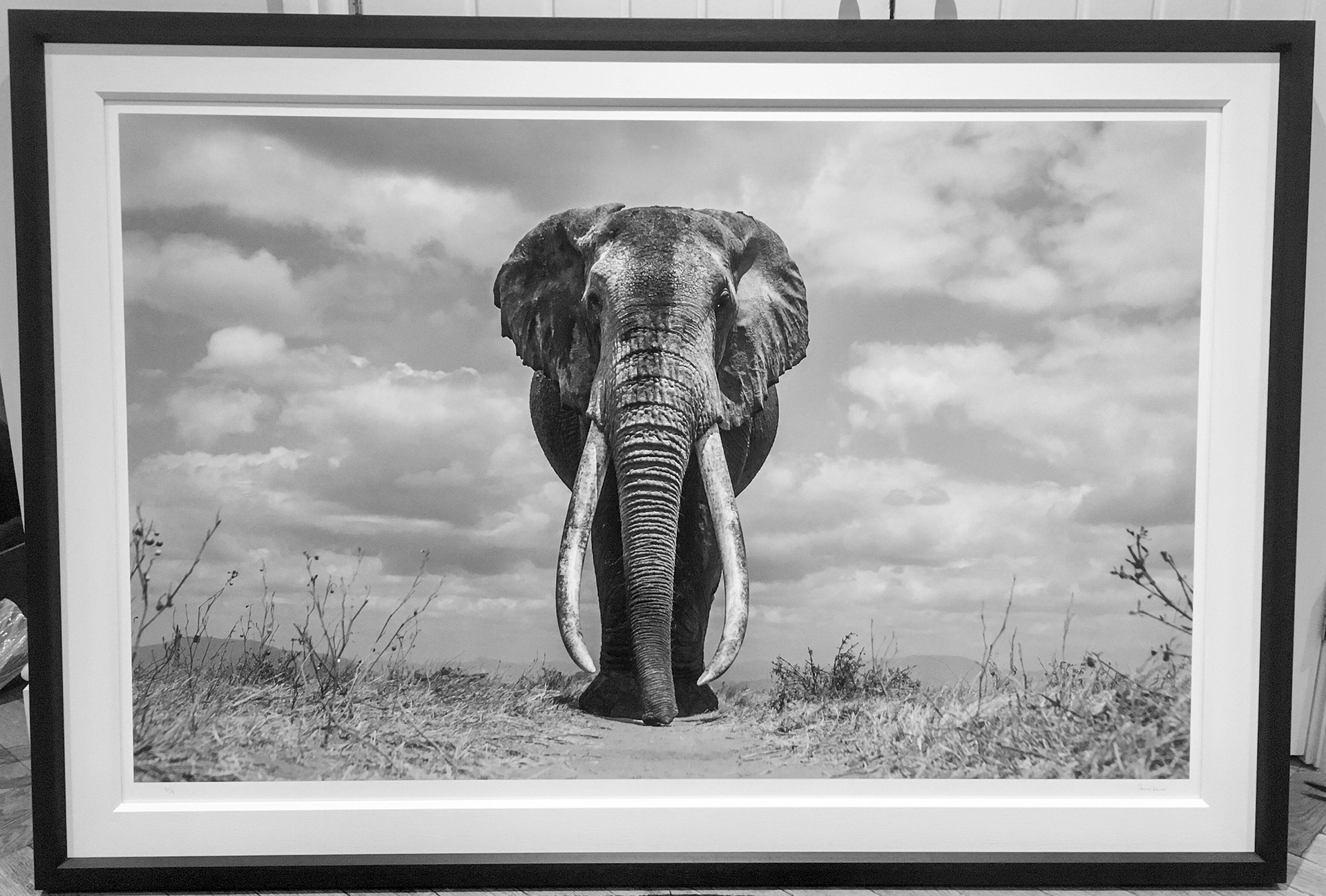 October 2018 - 

Published in Nomad Magazine Africa.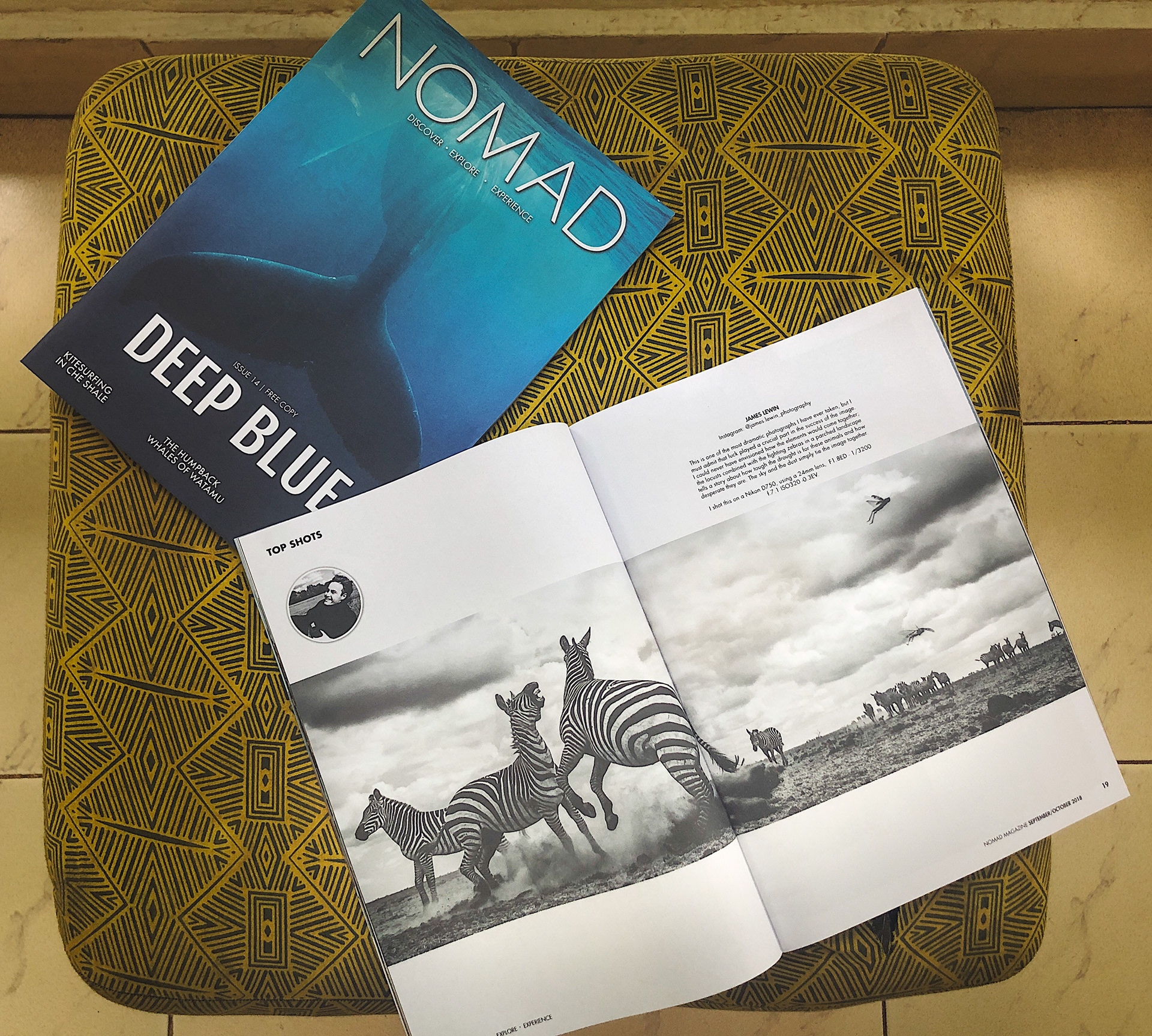 May 2018 -

The Tsavo Trust, Big Tuskers and Conservation in Kenya: a talk by James Lewin.
The evening was a great success and it was such a pleasure sharing my passion with about 100 people as well as raising over £1000 on the evening in aid of the Tsavo Trust.
I look forward to more speeches in 2019 in order to raise awareness for African Wildlife while also raising money to support the Tsavo Trust to ensure protection of the last true gene pool for Big Tusker Elephants in Africa.
November 2017 - My Series - "A Land Where Giants Exist" was awarded an

Honourable Mention

in the

Neutral Density Photography Awards 2017.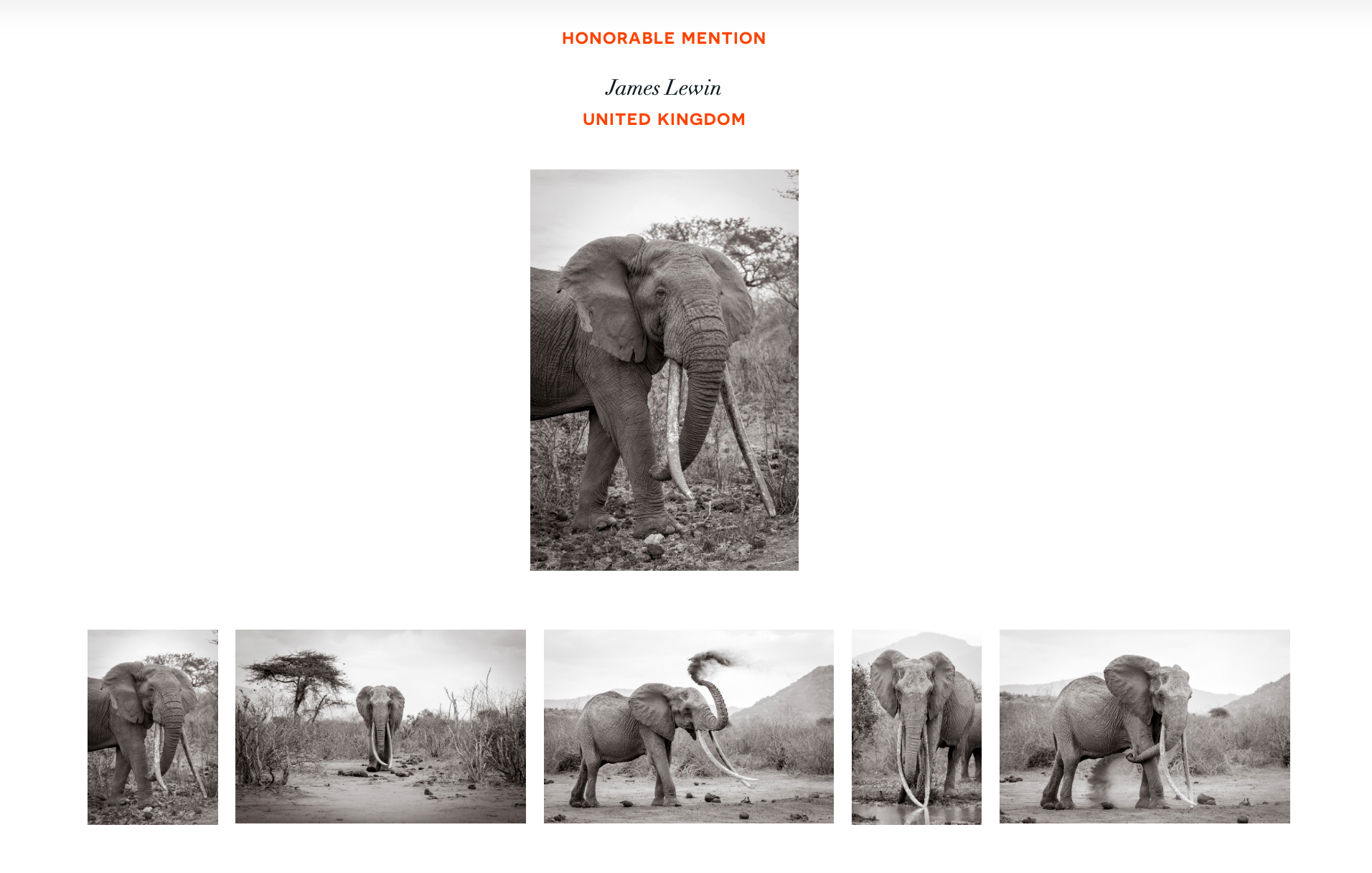 © James Lewin Photography 2018-2021